Peoria Campus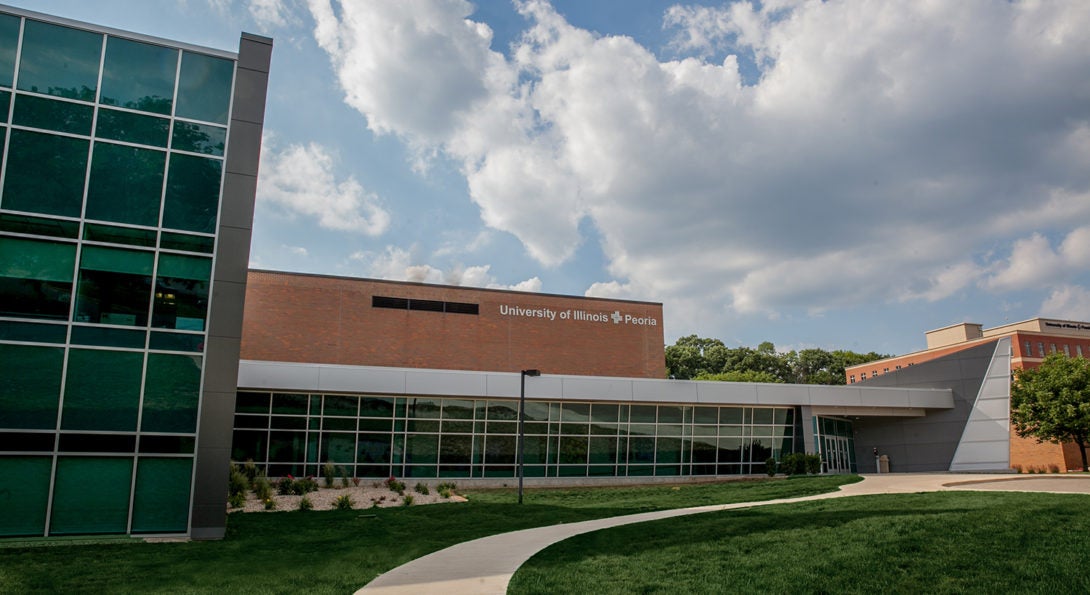 Healthcare is now the region's largest employment sector. There has never been a better time to invest in your nursing career in Peoria, and there's no better place to do it than UIC.
The Greater Peoria Economic Development Council reports healthcare is the largest employment sector in the region, with 29,731 people employed at 708 healthcare organizations—25% above the national average. But why choose UIC Nursing for your next credential? Not only are our graduate programs ranked among the best in the nation, and not only have we built strong partnerships with community and healthcare agencies since we were founded in 1972, but our Peoria Campus offers unique opportunities for vital interprofessional collaboration in teaching, education and research with the UIC College of Medicine, which is also on the Peoria Campus.
Programs offered at Peoria
Testimonial from Peoria student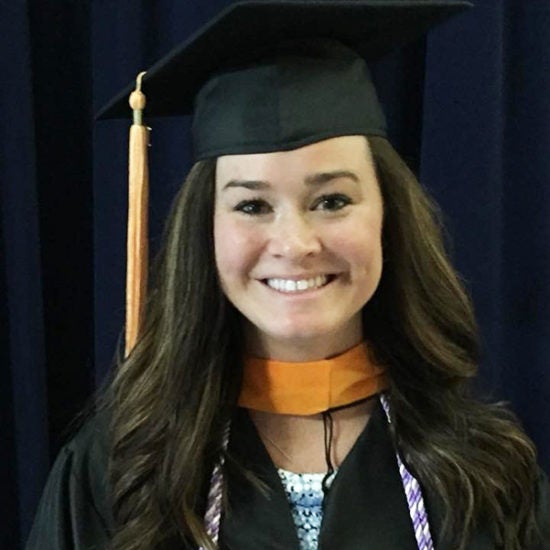 The smaller class sizes in Peoria created an environment that facilitated group learning. My peers and I were bonded as we followed different pathways to achieve a common goal. We frequently met for study groups and worked together to become leaders in our field.

|
Meet the campus director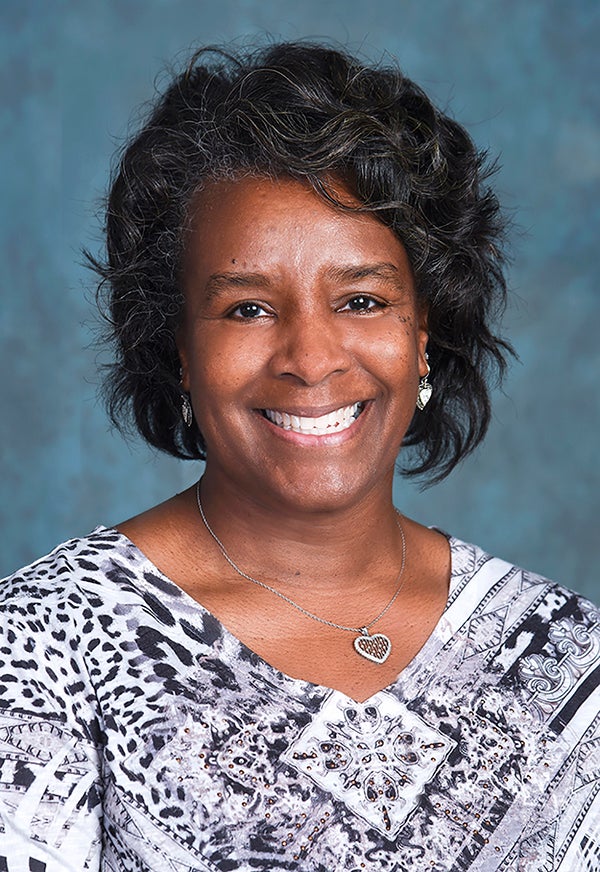 Elaine Hardy
PhD '11, RN
Elaine Hardy took the helm at the Peoria Campus in June 2015, joining UIC from Illinois State University.
Hardy's predominant scholarship is teaching and practice in the context of influencing nursing practice and healthcare. She has disseminated her work through refereed publications, an evidence-based protocol with the Johanna Briggs Institute, and many national and regional presentations.
At ISU, Hardy was the faculty evaluator on a HRSA Nursing Workforce Diversity Grant, administering the P.R.O.U.D. program, which focused on recruitment and retention of underrepresented groups to the nursing profession. She received the ISU Diversity Advocacy Award for her work on this program.
Hardy was a Sigma Theta Tau International Nurse Faculty Leadership Academy Scholar and was recognized as an American Nurse Education Scholar by the American Nurses Association. She is a manuscript reviewer for the Journal of Cancer Education; she founded the Central Illinois chapter of the Black Nurses Association; and she served as co-chair of the Women's Health and Transitions in Childbearing Section of the Midwest Nursing Research Society. Her clinical practice is community based, focusing on outreach and mentoring women of color in various community groups.
Contact Us
UIC College of Nursing-Peoria Campus
One Illini Dr.,
Peoria,
IL
61605