Department of Biobehavioral Nursing Science
Dedicated to advancing biological, behavioral and clinical science for adults with complex health disorders, such as cardiovascular disease, diabetes, cancer and more
Research and Scholarship
The Department of Biobehavioral Nursing Science, formerly the Department of Biobehavioral Health Science, is a vibrant community of accomplished educators, scholars and researchers, with numerous international, national and regional awards for teaching and research. Our faculty are leaders in professional organizations and serve on national research and professional boards, such as the Scientific Review Sections for the National Institutes of Health, the National Organization of Nurse Practitioner Faculties, and the Board of Scientific Advisors of the National Cancer Institute. Faculty and student scholars conduct life-changing research in areas such as:
Health promotion and disease prevention
Symptom measurement, management, and quality of life
End of life and palliative care
Innovations in health information technologies
Health disparities and health equity
Neurobiology of sleep and sleep disorders
Discovering biologic mechanisms and markers
Developing interventions to help improve or adapt/manage diverse health disorders
Academic Programs
Leading the way in Illinois in educating adult-gerontology primary and acute care nurse practitioners, our programs offer a diverse curriculum to provide care to the entire adult/older adult age spectrum and across the continuum of care from wellness to illness. The scope of practice of the adult-gerontology primary care nurse practitioner (AG-PCNP) or adult-gerontology acute care nurse practitioner (AG-ACNP) is not setting-specific but patient-centered.
The objectives of our Doctor of Nursing Practice programs are to prepare expert advanced practice nurses who can synthesize practice, research, and theory to increase the quality and utilize evidence as the basis of patient care.
Susan Dunn, PhD, RN, FAHA, FAAN
Associate Professor
Susan Dunn, a tenured associate professor in the Department of Biobehavioral Nursing Science, has been an educator and researcher for over 15 years. Her program of research focuses on hopelessness in patients with ischemic heart disease. She developed and tested the State-Trait Hopelessness Scale, currently used by researchers and clinicians in nine countries.
Dunn's research, in collaboration with interdisciplinary colleagues, was the first to identify hopelessness as a predictor of decreased home-based exercise in patients with ischemic heart disease. These findings were selected for an American Heart Association press release, resulting in dissemination in over 50 news and health websites and newspapers. This research led to her current NIH-funded (R01) study examining the effectiveness of a motivational intervention called Heart Up!, aimed to decrease hopelessness through increased physical activity.
Over her career, Dunn has developed and taught over 20 nursing courses at the undergraduate and graduate level and has served in various administrative roles. She has been published in a variety of peer-reviewed journals, including Journal of Nursing Scholarship, Journal of Cardiopulmonary Rehabilitation and Prevention, and Journal of Cardiovascular Nursing. She has received recognition from her peers through several awards and honors including the Midwest Nursing Research Society/WJNR SAGE Best Faculty Paper Award and an Investigator Award from the American Association of Cardiovascular and Pulmonary Rehabilitation. She is a fellow of the American Academy of Nursing and American Heart Association.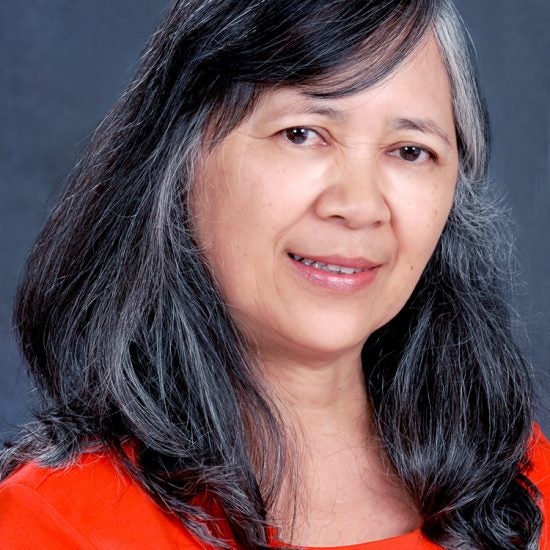 Anna Prabowo, Office Manager
845 S. Damen Ave.,
707 NURS,
MC 802,
Chicago,
IL
60612