Power of Nursing Leadership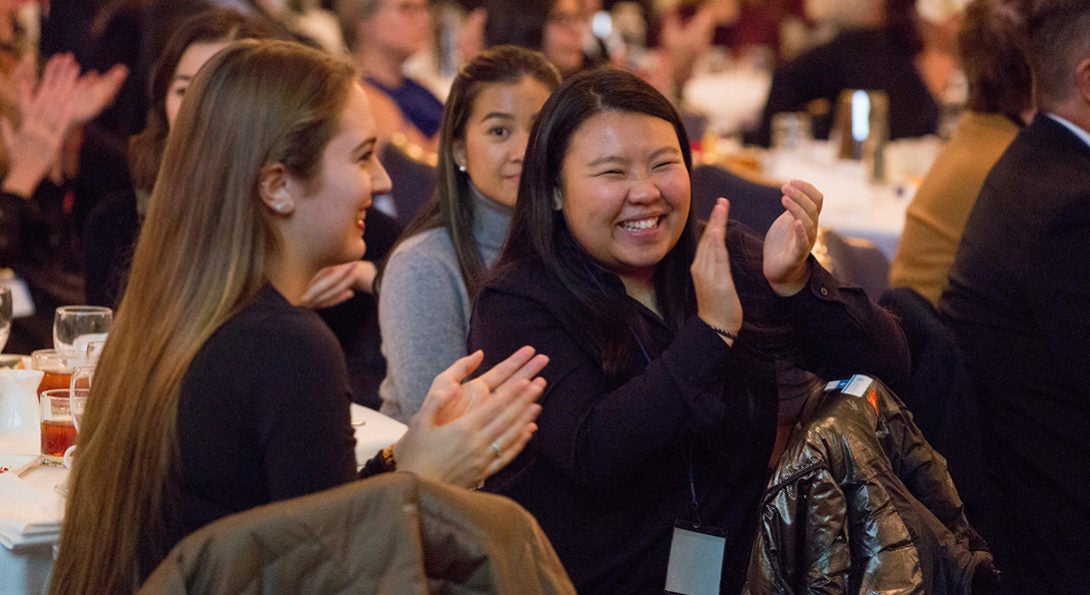 This iconic event celebrating Illinois nurse leaders has been led by the UIC College of Nursing for more than 25 years.
Origin of the Power of Nursing Leadership luncheon
On a November day in 1998, nurse leaders from all over Illinois made their way to the Chicago Cultural Center in the Loop. They assembled there for a celebration that would become a highlight of every fall for more than two decades: The Power of Nursing Leadership event.
The event was conceived by then dean Joan Shaver, PhD, RN, FAAN who felt that the UIC College of Nursing had an obligation as the major source of remarkable nurse leaders in Illinois.
"We have decided to act on the college's responsibility, by virtue of our rank, positions and legacy, and by virtue of the positions its alumni have assumed," wrote Shaver in the spring 1998 issue of the college's magazine, Vital Signs, where she announced the first Power of Nursing Leadership event. She went on to write that the event "will celebrate both the development and recognition of nursing's collective leadership in the state and beyond."
By its 10th anniversary, the Power of Nursing Leadership event had moved to the Hilton Chicago's Grand Ballroom to accommodate the more than 600 participants.
Over the years, the event has featured inspiring keynotes from celebrated voices including writer Maya Angelou (2002), journalist Linda Ellerbe (2004), attorney Ted Kennedy Jr. (2010) and former U.S. Surgeon General David Satcher (2011).
"I'm proud to be continuing this indispensable  event," says Terri Weaver, now dean of the College of Nursing. "It's vital that we take one day each year to laud the impact of nurse leaders who are shaping healthcare."