'Decade of Leadership' Series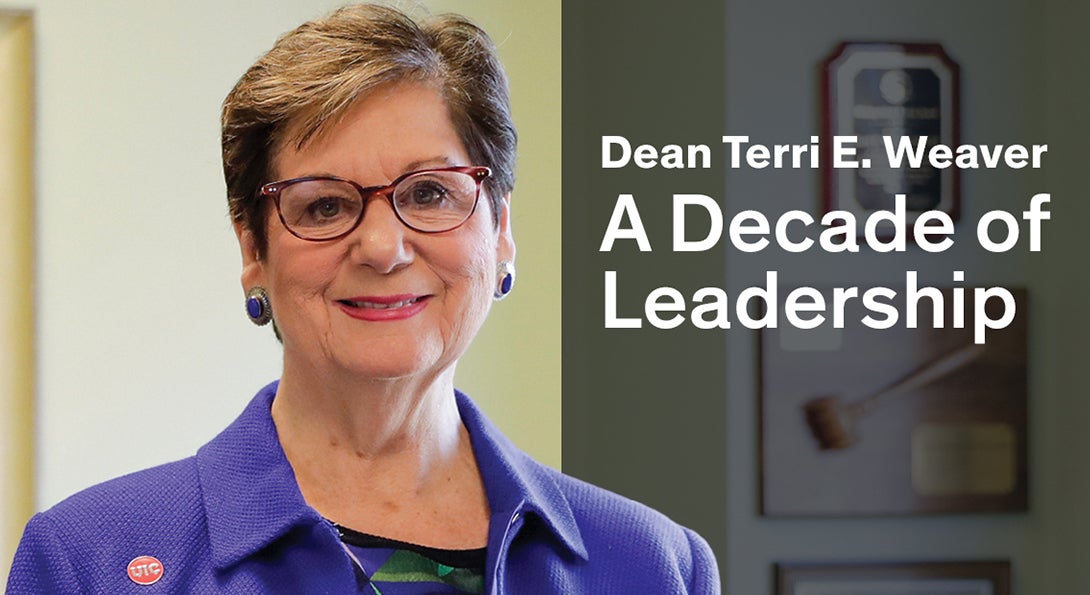 Celebrating the legacy of UIC Nursing Dean Terri E. Weaver
For the last decade, Terri Weaver, PhD, RN, FAAN, ATSF, FAASM, has served as dean of the UIC College of Nursing.
Before arriving at the college 10 years ago, she had never lived in the Midwest. Weaver was a sleep researcher who spent 30 years on the nursing faculty at the University of Pennsylvania. She will be leaving the college in August 2021 having made a remarkable impact in Chicago and beyond.
Under Weaver's leadership, the college expanded from five campuses to six with the addition of Springfield. She left no campus untouched, making major physical enhancements to each one. Weaver developed a partnership with alumna and philanthropist M. Christine Schwartz, BSN '70, to overhaul the Chicago campus's aging building and create a cutting-edge simulation lab. She's forged new global health partnerships, strengthened shared governance with students and faculty, and mentored future academic leaders.
Most importantly, she dedicated herself to advancing the college's tripartite mission of excellence in teaching, transformative research and community-based practice.
Weaver will retire in August 2021, leaving a lasting impact on the college.
The college will host a lunch honoring Dean Weaver on Aug. 27.