Alum fights for South Side birthing center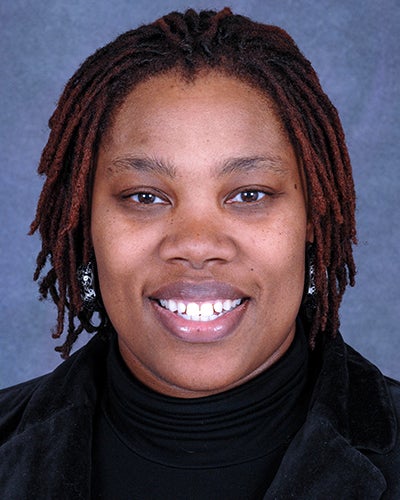 A year ago, alumna Karie Stewart, MS '17, CNM, MPH, was featured in the Chicago Tribune and on WBEZ for trying to offer more birthing options on the South Side by building a new birthing center.
Those efforts – in partnership with Jeanine Valrie-Logan, MPH, CNM, a midwife at PCC Wellness – paid off in August when Gov. J.B. Pritzker approved a bill to increase the number of birth centers in the six-county Chicago area by 50%, from four to six. The new law also allows two, rather than one, of the centers to be owned or operated by a federally qualified health center.
"A birth center would fill a huge need and gap in the South Side community," says Stewart, who is co-lead investigator on Melanated Group Midwifery Care with UIC Nursing researchers. "There aren't options on the South and West Sides like there are in more affluent neighborhoods. This will be vital to this population having better outcomes."
In Chicago, Black women are six times as likely to die of a pregnancy related condition as non-Hispanic white women, according to the Illinois Department of Public Health.
Rep. Robyn Gabel, D-Evanston, co-sponsored the bill and worked with Stewart and Valrie-Logan to help pass it.
She says she wants to give parents, "more choices to consider when deciding what is best for them and their family by allowing for the creation of new birthing centers in areas of need, especially the South Side of Chicago where there are currently fewer options for expectant mothers."
Stewart, who is also director of midwifery care at University of Chicago Medicine, and Valrie-Logan began to draw up plans for a freestanding birth center on the South Side more than a year ago as they watched three hospitals in the area close or suspend their OB-GYN units. But when they began looking into opening a birth center, they discovered restrictive state laws governing them. Rather than getting discouraged, they lined up conversations with local representatives and state senators to get the issue on the agenda of the Illinois Legislature's next session.
With the new law in place, they're in the early stages of putting together an application for an independent birth center.
"It's been a long journey," says Stewart. "Now we get to see our vision come to life."
Modified on October 19, 2021