ANA leader Ernest Grant to keynote Power of Nursing Leadership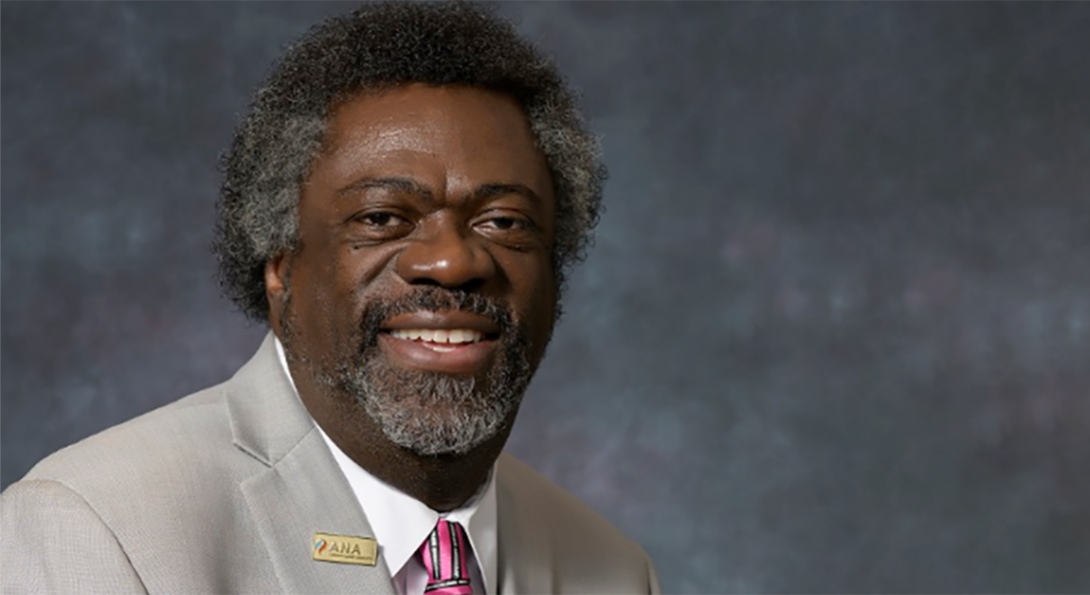 As the UIC College of Nursing continues preparations to host the 23rd annual Power of Nursing Leadership event on Nov. 13, the Host Committee is thrilled to share that Ernest J. Grant, RN, MSN, FAAN, will deliver the keynote address.
Grant is the 36th president of the American Nurses Association (ANA), the nation's largest nurses' organization representing the interests of the nation's 4 million RNs. When he assumed the post in 2018, he became the first male ever to be elected president of ANA.
Grant has distinguished himself through more than 30 years as a burn-care and fire-safety expert. As the burn outreach coordinator for the North Carolina Jaycee Burn Center at University of North Carolina Hospitals in Chapel Hill, he became a leader of international acclaim. He has conducted numerous burn-education courses for the U.S. military in preparation for troops' deployment to Iraq and Afghanistan.
In 2002, President George W. Bush presented Grant with a Nurse of the Year Award for his work treating burn victims of the 9/11 attacks in New York. In 2013, he received a lifetime achievement award from the North Carolina Fire and Life Safety Education Council for his efforts to prevent fire and burn injuries and deaths within the state.
Grant is also an educator, serving as adjunct faculty for the UNC-Chapel Hill School of Nursing, where he teaches all levels of students in classroom and clinical settings.
He was inducted as a fellow into the American Academy of Nursing in 2014.
In 2020, the Power of Nursing Leadership event will be virtual for this first time in its history. Since 1998, the event has celebrated the impact and achievements of nurse leaders throughout Illinois, all while enhancing and engaging partnerships among leaders in academia, government, healthcare delivery and healthcare services.
Modified on October 16, 2020