UIC Nursing Alumni–Angelique Richard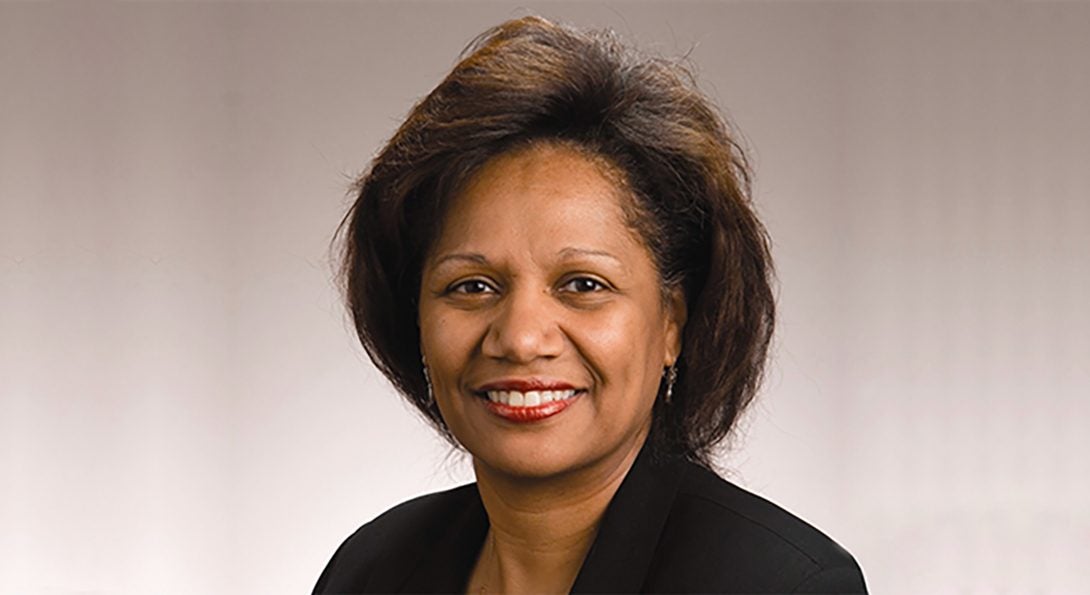 Senior Vice President, Hospital Operations and Chief Nursing Executive, Rush System for Health; Associate Dean for Practice, Rush University College of Nursing
Early in her career, Angelique Richard, PhD '99, routinely left for her night shift while her family was getting ready for bed. On her way out the door, she would cheekily tell them: "Just so you know, while you're sleeping, I'm going to be out saving lives."
What started out as a tongue-in-cheek comment came to be part of Richard's core philosophy, even as she transitioned from bedside nursing to senior leadership roles.
"It really became part of what I believe," she says. "No matter what role we're in within this industry, you're either physically saving lives, or you're impacting and creating the ability for others to be able to save lives."
Leadership calls
Richard, the daughter of two Chicago Public Schools educators, says the importance of education was drilled into her from a young age. Interested in an academic career, she pursued her PhD from UIC Nursing while continuing to work full time, where she completed her dissertation under the oversight of Dr. Alice Dan.
"UIC had an exceptional program, one of the best in the country," Richard said. "I had wonderful, wonderful – I'll underscore this a thousand times – faculty supporting me."
It was during her time in the program that a career in leadership began calling.
She took a job as assistant unit leader on a bone marrow transplant unit at Rush Presbyterian-Saint Luke's Medical Center. It was the same unit where she started out as a staff nurse, but now her former mentors and bosses were under her supervision.
"I was a little nervous because I was now going to be doing their evaluations," she said. "But we had such common respect for each other. This was my first formal position in leadership. I just loved it. I really did."
Richard said she was delighted to learn how much fulfillment she got out of mentoring and creating a "yes environment," where different voices and ideas were heard and encouraged. Richard said she also liked the possibility she represented to other young African American nurses.
"Up until that point there were not a lot of African American leaders in the nursing profession," she said. "My point with that is that there wasn't anyone who looked like me, certainly not any chief nursing officers."
Saving lives
Richard has held several nursing and hospital leadership roles over her career, including as vice president, clinical operations and chief nurse executive at Seattle Cancer Care Alliance, before returning to Rush University Medical Center in 2016 as chief nursing executive. That same year, she also participated as the only nurse representative on vice president Joe Biden's Cancer Moonshot panel discussion at the Fred Hutchinson Cancer Research Center.
As a key leader at a major healthcare system during a frightening time in history – the COVID-19 pandemic –Richard says what has inspired her is the commitment to excellence, the resilience and acts of kindness of her staff.
"These are the people who run into the building that's on fire" she says. "To be part of that is a privilege and an honor. It doesn't matter how tired, or somedays how hard it gets; the work we're in is about saving lives."
Modified on August 15, 2023