Birthing the Rwandan Way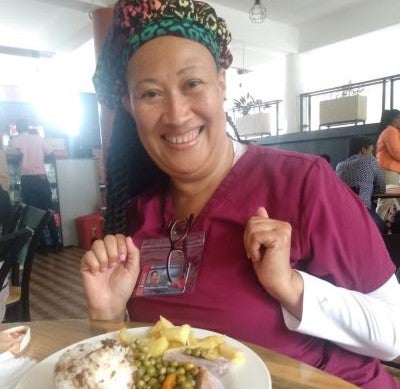 Angelique Muhammad, DNP Student
I have had a desired to be a midwife for most of my nursing career. Having the opportunity to pair up with a Rwandan Midwife gave me the motivation, determination, and strength to press into this three-day journey from Chicago, Illinois to Kigali, Rwanda, Africa!
It is now day seven (July 7, 2022).  This is the day I have graced the lands of Rwanda at a large maternity hospital in Kigali, Rwanda, Africa. If the meaning of the number seven holds true, (release) then this was indeed my day of release into the journey of nurse midwifery.
Surprisingly the lay out of the maternity center's labor and birth room was almost like a time capsule back in time for me! I too started out as a labor and delivery nurse where 2-3 patients were in a room together called "wards". Curtains divide the mothers by space, but not by sound.  It was a delight to verbally connect with the Rwandan mother who was in active labor.  She pleasantly received my presence. I was able to learn this was her first baby and she was a married professional woman.
The laboring Rwandan woman who was currently 6 centimeters embraced her husband tightly during every contraction. I learned it is customary for the husband to be the coach/support during the labor process. I asked her permission to observe the impending birth. She smiled and responded with a joyful "yes, please."  I asked her was she expecting a boy or a girl. She informed me she was expecting a princess baby girl!
The time had come to bring this first-time laboring Rwandan mother into the delivery room. This is when the red sea parted, and I began to glean "Birth the Rwandan Way!" From my view it looks like boots on the ground for the Rwandan Midwife dressed in green. I watched as she put on what looked like rain boots in preparation for the delivery. She then put on a plastic apron followed by a green cloth gown to cover the plastic apron.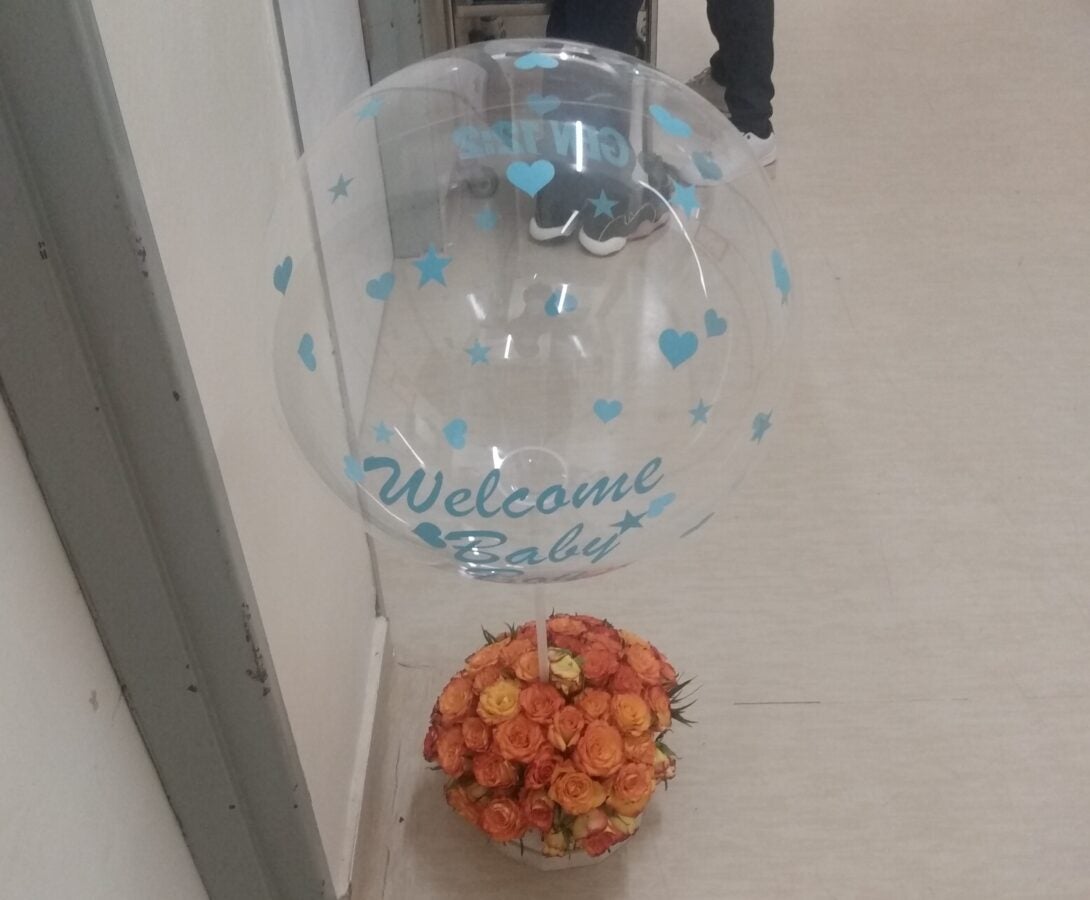 The Rwandan midwives provide bedside labor care. But an extension of the Rwandan Midwifery care is to assist the mother in delivering her baby. Softly in her native Rwandan tongue of Kinyarwanda, the Rwandan Midwife encouraged the mother to push during each contraction.
In less than an hour from complete cervical dilation of 10 centimeters the Rwandan Princess baby girl had arrived! What an amazing day for me! I am honored to see my very first Rwandan baby born by the hands of an autonomous Rwandan Nurse Midwife! The "Boots on the ground green Rwandan Midwives" bear the fruit of a quote by Aristotle "A midwife should have a lady's hands, a hawk's eyes and a lion's heart."
Angelique Muhammad, MSN, International Board-Certified Lactation Consultant (IBCLC) is a second-year Doctor of Nursing Practice Midwifery student. She holds a Master of Science in Nursing from Saint Xavier University with an emphasis in clinical nurse leadership. Angelique traveled to Kigali, Rwanda in July 2022 for the Global Maternal-Child Health study abroad program. Angelique continues to work as a Childbirth Educator, UIC College of Nursing Maternal Child Clinical Nursing Instructor and serves on many committees such as the "Taskforce on Infant and Maternal Mortality Among African Americans."
Modified on February 09, 2023