Cesar Osorio
AGMS Student
Osorio body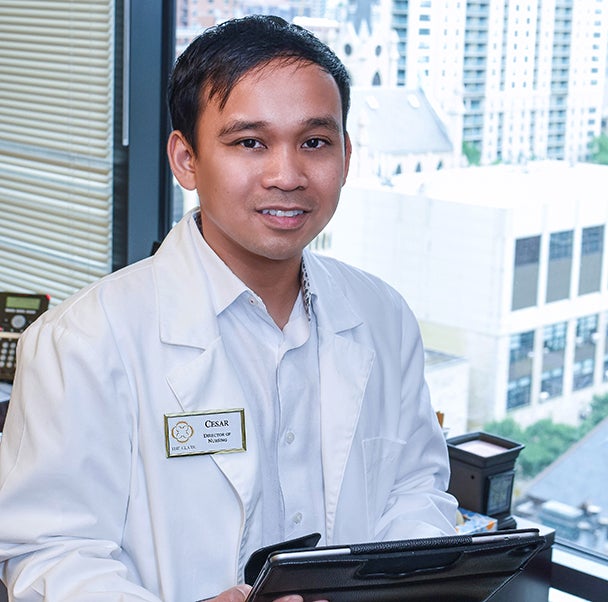 I was raised by my grandmother in a Filipino culture, where older adults are revered and respected for their long life experience.
Now I'm director of nursing at The Clare, a retirement community in Chicago, where I have a staff of almost 100 nurses and nursing assistants. I need to be clinically competent, aware of regulations and have the skill set to educate, train, facilitate and inspect.
As I grew into my leadership role, I realized I needed a lot more knowledge. The advanced generalist master's program at UIC is geared toward leadership exposure and interdisciplinary collaboration.
I've enjoyed learning about putting quality improvement programs in place and evaluating their effectiveness. Knowing how to do that is one of the biggest takeaways from my time at UIC.
Before, I was focused on, "how can I care for this patient now at the bedside?" Now, I've learned, "how do I care for this patient so he or she won't be back next month with the same issue?" It's a focus on patient outcomes.
I have the passion and the willingness to teach others, but I did not have the confidence or level of expertise. This program has given that to me.
Modified on September 14, 2018