Corte receives 2021 Betty Ford Award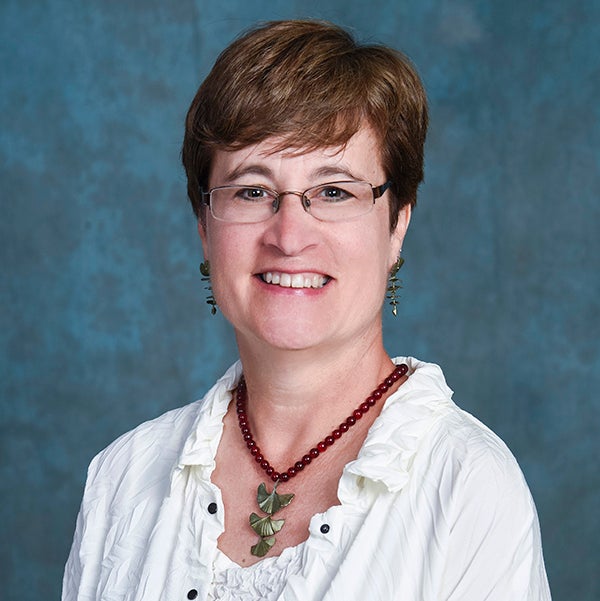 The Association for Multidisciplinary Education and Research in Substance Use and Addiction chose associate professor Colleen Corte, PhD, RN, FAAN, as the recipient of the 2021 Betty Ford Award.
The Betty Ford Award is presented annually to an individual who has had a significant impact on the field of alcohol and substance use, particularly with regards to women's issues, substance use education and recovery. As the Betty Ford Award winner, Corte, who is also head of the Department of Population Health Nursing Science will deliver a plenary talk at the 45th Annual AMERSA Conference on Nov. 3-5.
Early in her career, Corte charted a course to investigating substance use disorder, completing a two-year postdoctoral fellowship in the Addictions Research Center in the Department of Psychiatry at the University of Michigan. Her research has focused on inhibiting formation of a "drinker" identity in youth as a mechanism to delay drinking onset and prevent alcohol use disorder.
Corte has published widely in nursing and interdisciplinary substance use journals. She received the International Nurses Society on Addictions Award for Contributions to Addictions Nursing, the Addictions and Substance Abuse Research Award from the Midwest Nursing Research Society, and a Junior Investigator award from the Research Society on Alcoholism. Corte also is the associate editor for the journal Substance Use .
The award comes as Corte makes plans to retire in August after 17 years on faculty—news that prompted Dean Terri Weaver to note, "We will lose an incomparable nurse leader and a respected colleague whom we will miss very much."
AMERSA is a non-profit professional organization whose mission is to improve health and well-being through interdisciplinary leadership in substance use education, research, clinical care and policy. Awards are sponsored by the National Institute on Drug Abuse to help increase the participation of educators, researchers and clinicians from minority and underrepresented groups and professions, and to ensure acquired knowledge is disseminated to broader audiences.