Dale Beatty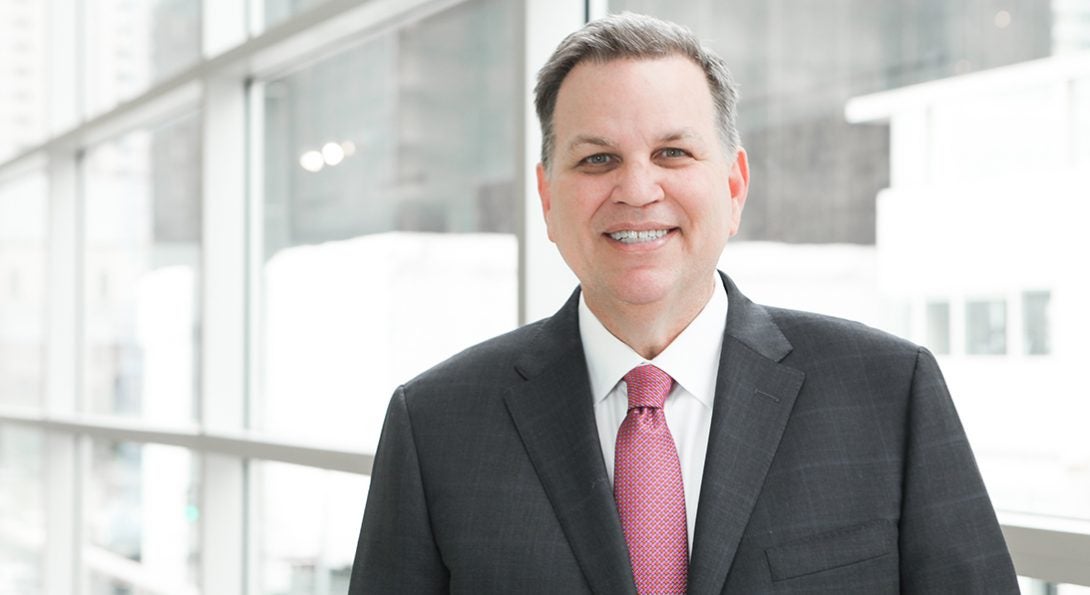 Chief Nurse Executive and Vice President at Stanford Health Care
Dale Beatty's career can be summed up with four words that are good for anyone to consider no matter where life takes them: Listen to your mother.
Two years into college Beatty still didn't have a career goal, starting and stopping a couple different programs. To pay for school he took a job as an orderly in a nursing home, and he was as engaged at work as he was undecided at school. His mother, an occupational health nurse at an Ohio steel mill, took notice.
"She said, 'Why don't you think about becoming a nurse?'" Beatty says. "This was the 1980s. I hadn't even thought about the possibility."
It made perfect sense, even if he was the only man in his nursing program. That was a situation that helped him understand what many people face throughout their lives and careers.
"I learned what it's like to be the only one," he says. "It made me stronger because it made me reflect on how I felt and how I was different, what the strengths and weaknesses of that were."
Beatty has a bachelor, master and doctorate degrees in Nursing. He is also ANCC Board certified as a Nurse Executive Advanced.
Now chief nurse executive and vice president for patient care services at Stanford Health Care in Palo Alto, California, Beatty sites that kind of empathy as a foundation for his leadership career, one built on mentorship, shared leadership, strategy and quality improvements. Fourteen of his mentees have gone on to CNO roles. When he was vice president of patient care services and CNO at St. Francis Hospital and Health Center in Blue Island, Illinois, the hospital was the first healthcare recipient of the Malcolm Baldridge Quality Award. Stanford Health Care is a four-time Magnet designated Hospital.
Beatty received the UIC College of Nursing's Outstanding Alumni Achievement Award in 2021.
He was recognized by US News and World Report's Top 15 Hospital Chief Nursing Officers in 2021 and is president-elect of the Association of California Nurse Leaders. He is a past president of the Illinois Organization of Nurse Leaders.
Beatty began his leadership career at Northwestern Memorial Hospital, where he started as a critical care nurse in 1988, leaving 13 years later for his first CNO role at St. Francis. The pull of the academic medical environment brought him to the University of Illinois Hospital in 2014 as its vice president and CNO, and sparked a desire to improve his own skills with a doctor of nursing practice degree that he pursued in his 50s.
It was a dual challenge: He had been out of the classroom for nearly 20 years and was in a cohort that included younger staff members from his own organization. He reveled in the opportunity to work with other generations of students and staff members.
"I learned things about my own organization from those who were working at the bedside," he says.
At Stanford Health Care, Beatty leads a team of 3,500 nurses. As part of Stanford's shared leadership structure, he meets monthly with 400 frontline clinical staff about patient care issues. Beyond that, staff well-being is a top priority, particularly with the challenge of COVID.
Going on rounds and connecting with nurses and patients helps Beatty find renewed purpose in a trying time. On one recent round he witnessed the return of a COVID patient who had been seriously ill and had told the nurses if he recovered, he would come back and dance with them. He did.
"Everyone's faces lit up. It brought absolute joy to everyone," Beatty says. "I'm grateful for that moment and so many others. We have to find ways to renew ourselves and remember what our contributions are."
Modified on October 14, 2021