Dean Weaver named to Crain's 'Notable Women in Health Care'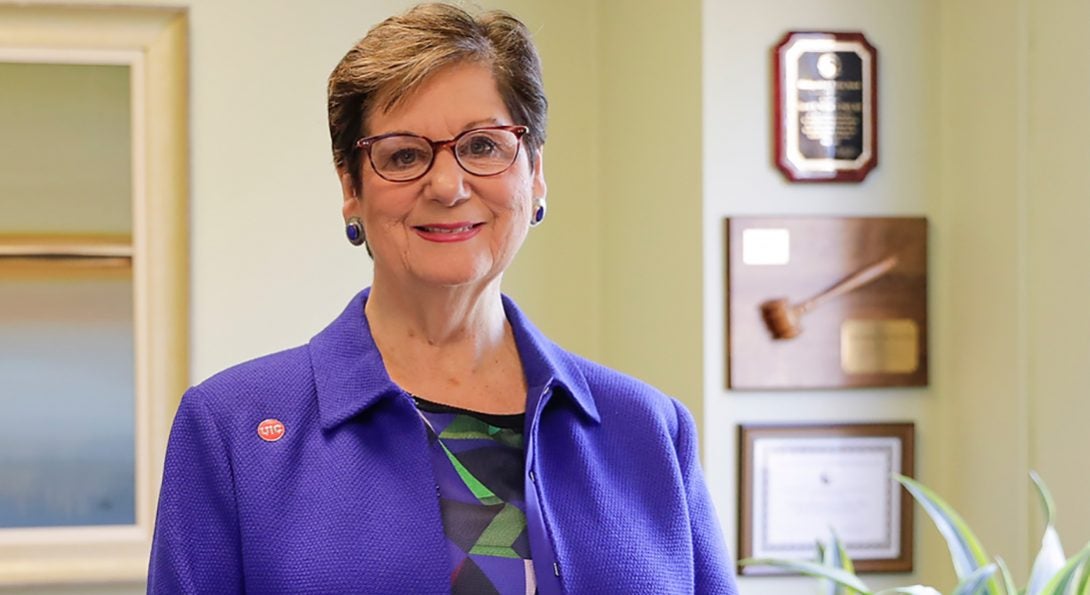 Weaver is among four UIC leaders named for the honor Heading link
Terri Weaver, dean and professor at the UIC College of Nursing, was named to Crain's Chicago Business' 2019 list of Notable Women in Health Care.
In choosing her for the honor, Crain's noted that under Weaver's leadership, the college: opened a $6.1 million, cutting-edge simulation lab, developed a novel, nurse-managed clinic in Humboldt Park, and worked with the state Department of Corrections to analyze healthcare at 26 correctional facilities, leading to better care for the incarcerated.
The publication also highlighted Weaver's influential research into the effect of daytime sleepiness on daily behavior.
"She has mentored doctoral fellows and visiting scholars who have gone on to be experts in nursing care, sleep disorders and sleep sciences," according to the Crain's article.
Weaver was one of four UIC leaders to make this year's honor roll, all selected based on career accomplishments, success in their field, contributions to the community and mentorship efforts.
"The exceptional leadership of women across our health enterprise has a tremendous impact on the education, research and clinical care that we provide to our community, students and patients," said Dr. Robert Barish, vice chancellor for health affairs at UIC. "It comes as no surprise that … UI Health is well represented on this list."
The others UIC leaders named are Dr. Joan Briller, professor of clinical medicine at the UIC College of Medicine; Dr. Audrey Stillerman, associate director of medical affairs for the UIC Office of Community Engagement and Neighborhood Health Partnerships; and Rani Morrison, senior director of care continuum at UI Health.
All four, along with the other honorees, were featured in a special section of Crain's Nov. 11 online and print issue.
Modified on November 12, 2019