Debbie Simon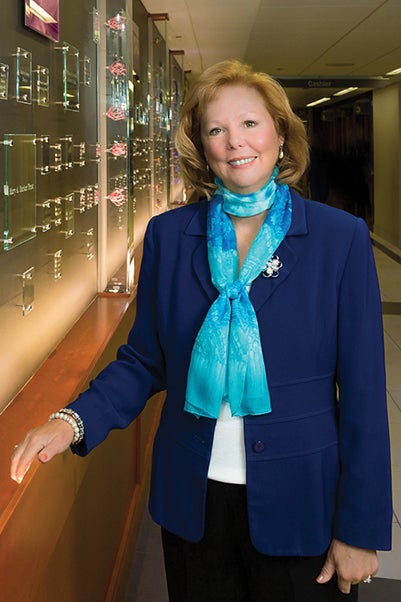 After graduating from UIC Nursing, Debbie Simon, BSN '76, accepted a job as a nurse at Methodist Hospital in Peoria. She rose through the ranks to eventually serve as its regional chief executive officer and continued to lead after its merger with UnityPoint Health. She retired in 2019 after a 43-year career with UnityPoint.
Q: What made you want to pursue a career in leadership?
A: I was asked to be the manager of a nursing unit after just a couple years of practicing. I found I loved the opportunity to bring the team together and to look for better ways to organize and care for patients. I enjoyed working with other disciplines to assure quality care was provided on the unit.
Q: How did your background as a nurse inform your leadership skills and style?
A: As a nurse, you learn a great deal from your patients about human behavior. I enjoyed learning from my patients what motivated them about their health, and that transferred to working with staff on what motivates them. I also had a very well-rounded education from UIC Nursing. It prepared me to work with many different situations and to handle complex issues and conditions. All this applies to leading a team delivering patient care.
Q: What are you most proud of in your career?
A: I can't name just one. Two areas of great pride are building an executive team of value-based leaders and leading a nursing team who believed in excellence and providing great care. We became the first hospital in downstate Illinois to receive Magnet Recognition from the American Nurses Credentialing Center.
Q: What's your fondest memory from getting your degree at UIC?
A: All the friends, faculty and colleagues I met. They taught me so much about being a nurse and also about life.
Modified on October 01, 2020