Dunn named head of the Department of Biobehavioral Health Science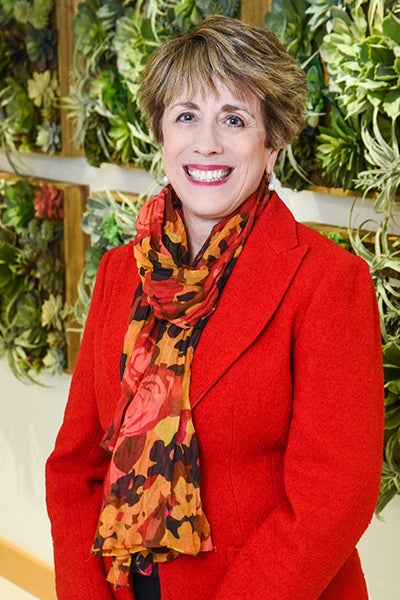 Susan Dunn, PhD, RN, FAHA, FAAN, was selected to be the next head of the Department of Biobehavioral Health Science, effective Aug. 16.
Dunn, who previously held tenured positions at Michigan State University and Hope College, joined the Department of Biobehavioral Health Science as an associate professor in 2018. Her program of research focuses on hopelessness in patients with ischemic heart disease. She currently leads a $2.4 million NIH study called "Heart Up!" where she is testing a motivational intervention to decrease hopelessness through physical activity.
Dunn's State-Trait Hopelessness Scale, which she developed to differentiate a patient's temporary response from his or her habitual outlook on life, is used by researchers and clinicians in eight countries. Her research, in collaboration with interdisciplinary colleagues, was the first to identify hopelessness as a predictor of decreased home-based exercise in patients with heart disease.
Over the course of her career, Dunn has developed more than 20 courses at the undergraduate and graduate level. She was formerly department chairperson, research director, and curriculum director in the Department of Nursing at Hope College in Holland, Michigan.
The Department of Biobehavioral Health Science focuses on biological, behavioral and clinical science for adults with complex health disorders. It is one of three academic departments within the UIC College of Nursing. The other two are Health Systems Science and Women, Children and Family Health Science.