Ebonie Wright: A drive to heal her community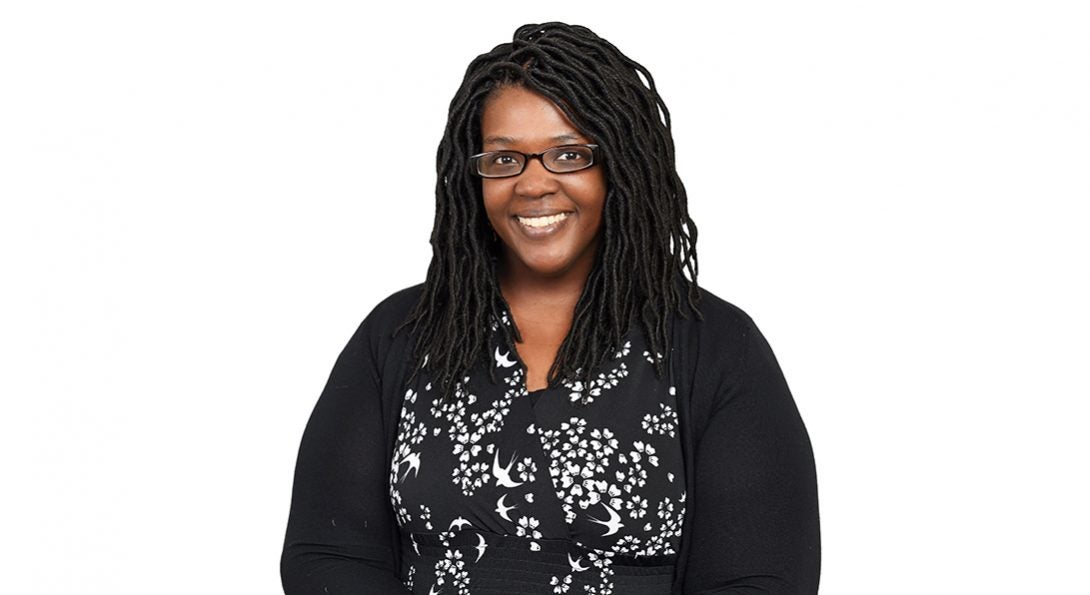 body copy
A nurse for 14 years, Ebonie Wright worked in both hospitals and home healthcare in her native Peoria.
Her experience in the ICU at OSF Saint Francis Medical Center in Peoria, and then its home healthcare arm, caused her to wonder why some patients seemed to return to the hospital time and time again, and whether she could prevent them from returning so frequently.
When Wright discovered the Advanced Population Health Nursing DNP program at UIC Nursing, it seemed like the perfect fit.
"I really wanted to learn how to make my community better. [This program] is focused on building healthy communities," she says, adding that she hopes to work in health program planning in the future.
Once she started graduate school, Wright says she could no longer continue to work full time, so scholarships have been a great help. In 2018-19, she received the Norma R. Kelly Peoria Nursing Scholarship.
"Access to higher education isn't cheap," she says. "When you have a passion and drive to achieve an advanced degree like I do, scholarships make it attainable."
Wright, who trained in geriatric care as an Engage-IL fellow last year, was selected in 2018 to receive a National Black Nurses Association's "45 Under 40" Award.
Modified on August 19, 2019