UIC Nursing professor earns MNRS mid-career award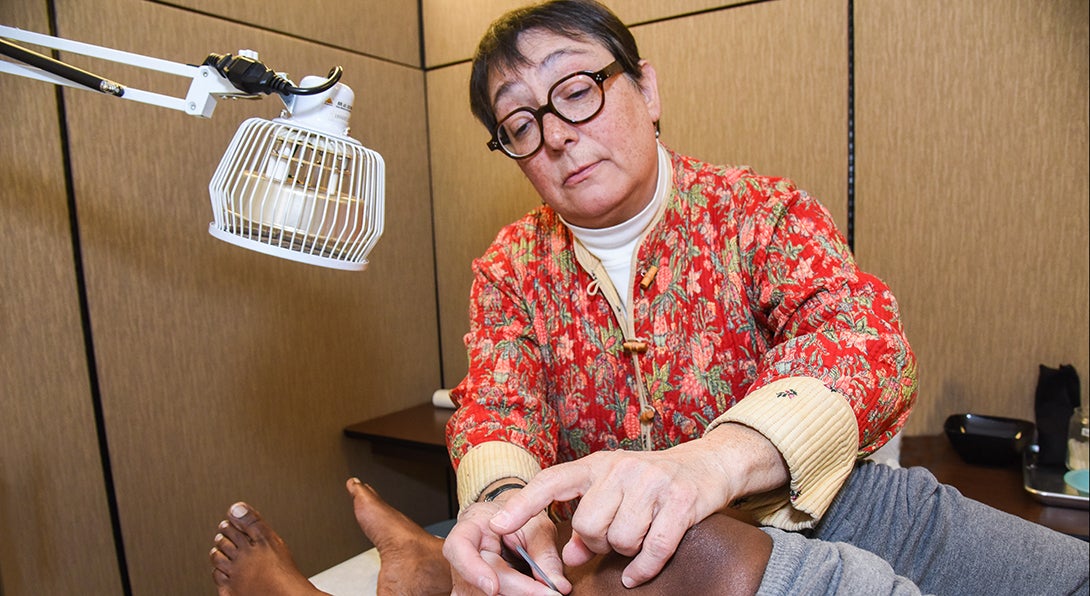 Associate professor Judith Schlaeger honored at MNRS conference; also recognized for her 'distinguished abstract' Heading link
UIC College of Nursing associate professor Judith Schlaeger, PhD, MS '88, BSN '80, CNM, LAc, FACNM, FAAN, was selected for the 2022 Mid-Career Award by the Midwest Nursing Research Society's Symptom Science Research Interest and Implementation Group.
The award recognizes a mid-career investigator who has made outstanding contributions to symptom science as reflected by their publication record and other dissemination efforts. It was presented at the 46th Annual Research Conference, held March 30 to April 2 at the Renaissance Schaumburg Convention Center Hotel.
Schlaeger was also recognized with the conference's "distinguished abstract" designation. Her abstract, "Relationships between Pelvic Floor Muscle Dysfunction, Type of Vulvodynia, and Neuropathic Pain," was one of 13 abstracts selected for the distinction from a rigorous peer-review process, involving two blinded review panels. Co-authors from UIC Nursing include Alana Steffen, PhD; Jennifer Glayzer, PhD student; Monya Meinel, research specialist; and Marie Suarez, PhD, project director.
About Judith Schlaeger
Schlaeger is a pain scientist with an extensive background as a practicing licensed acupuncturist. She is currently administering two NIH-funded studies, each focused on using acupuncture to address a chronic pain condition. The first is a randomized, controlled trial that is testing the effectiveness of acupuncture on patients with vulvodynia, which is chronic pain in the vulva. The second is a five-year grant to compare acupuncture to guided relaxation for sickle cell disease pain.
Schlaeger's integration of traditional Chinese medicine and western medicine in women's health practice and research has attracted citations around the world. Her dedication to women's health also includes teaching workshops on the use of acupressure in labor, which provides non-drug options for the reduction of pain to Certified Nurse-Midwives and labor and delivery nurses.
Modified on April 01, 2022