Giving Tuesday brings in $45k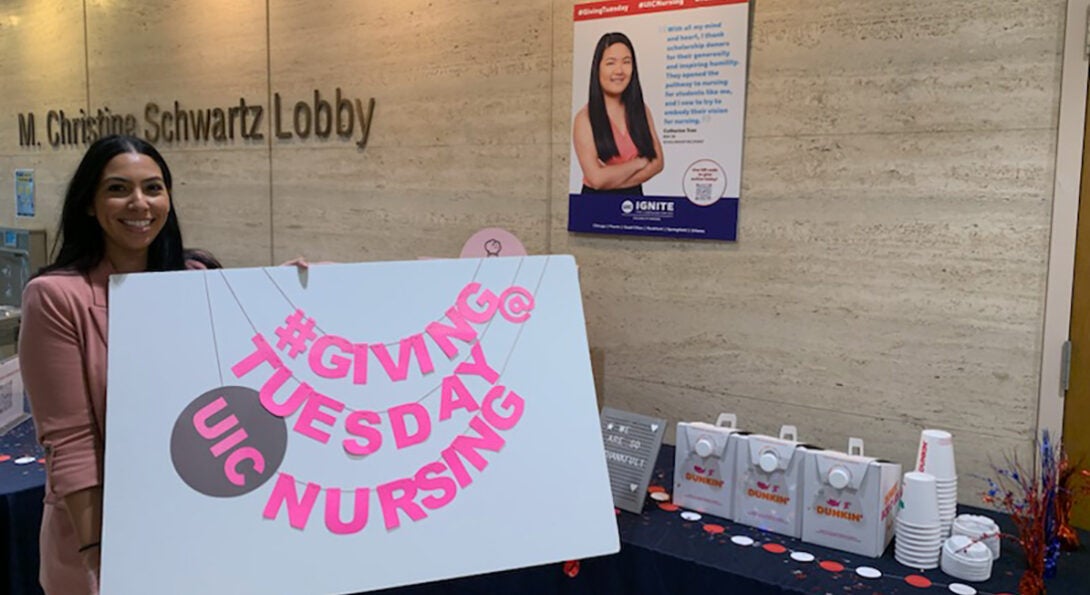 College attracts 100 donors, unlocks 'challenge' gift Heading link
More than 100 donors gave $45,490 to the UIC College of Nursing during Giving Tuesday 2022, a post-Thanksgiving campaign to encourage philanthropic giving.
Dean Eileen Collins boosted the effort with a generous "challenge" gift, unlocked by the 100th donor.
"I'm inspired every year on Giving Tuesday to see the UIC Nursing community come together to advance the mission of our wonderful college with financial support," says Collins. "I was proud to take part and was even more proud that so many chose to join me."
The annual tradition provided an opportunity for students, faculty, staff and friends to flaunt college pride and choose from a selection of mission-critical funds, including scholarships, student emergency assistance, flexible spending, and equity and inclusion initiatives.
Missed the Giving Tuesday campaign? The UIC College of Nursing accepts gifts year-round.
Modified on January 27, 2023