Giving Tuesday brings in dollars, donors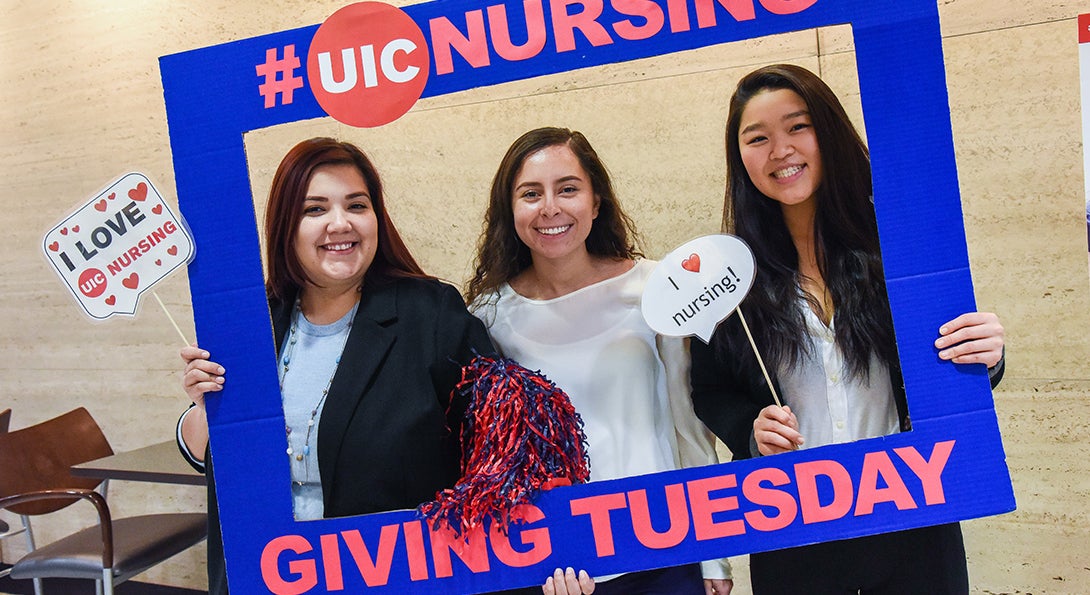 2019 saw increases in dollars, donors from 2018 Heading link
The UIC College of Nursing brought in more than $20,000 from 176 donors during its 2019 Giving Tuesday campaign, an increase in both dollars and donors from 2018.
The contributions will go toward student scholarships, faculty recruitment and retention and flexible funds.
UIC Nursing got a boost from an anonymous donor, who "unlocked" gifts of $2,500 and $7,500 throughout the campaign. In a friendly competition between UIC units, UIC Nursing ranked second for the most donors behind the College of Pharmacy.
"We're proud that we closed Giving Tuesday 2019 in second place among all UIC units in terms of number of donors and pushed many other UIC colleges to perform at their best," wrote Terri Weaver, UIC Nursing dean; Steve George, assistant dean for advancement; and Sara Almassian, associate director of alumni engagement and participation, in an email to donors.
Giving Tuesday is an annual day of philanthropy on the first Tuesday after Thanksgiving.
Modified on December 18, 2019