Giving Tuesday raises more than $32K for college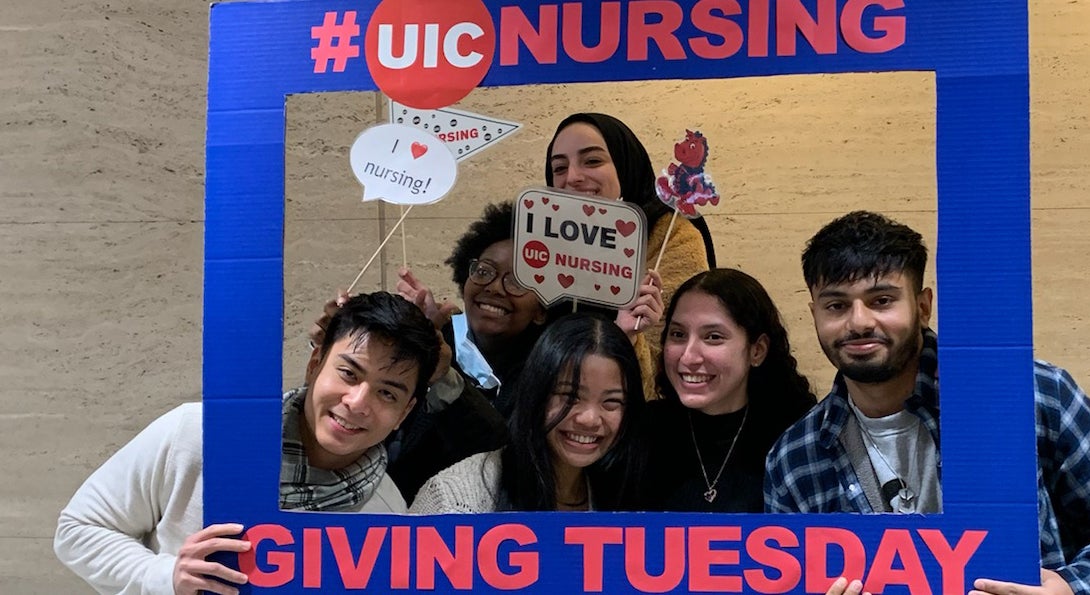 Giving Tuesday raises more than $32K for college Heading link
Giving Tuesday donors this year gave the UIC College of Nursing a boost of more than $32,000, mission-critical funding that will support scholarships, student emergency assistance, flexible spending, and equity and inclusion initiatives.
The annual post-Thanksgiving fundraising campaign brought in donations from 135 donors, unlocking challenge gifts of nearly $3,000 from the UIC Nursing Alumni Board and $5,000 from anonymous donors.
"We are so pleased to report that we surpassed our fundraising goal of $25,000 for our Giving Tuesday campaign, and more importantly, that those funds will now be in play to support our students, faculty and college mission," says Sara Almassian, associate director of alumni engagement and participation, who led the Giving Tuesday campaign with help from advancement coordinator Caitlyn Cannatello.
Donors from Florida to Washington state participated in the campaign, as well as dozens of students who dropped by a table in the UIC College of Nursing building lobby in Chicago. Donors could choose to support scholarship funds, the Gertrude E. Skelly Emergency Fund, the Annual Fund, and the Equity, Inclusion & Urban Health Program Fund.
"We know that our donors are inundated with giving requests on Giving Tuesday, and we're so grateful to each and every person who chose to support us," says UIC Nursing Dean Eileen Collins. "Please know this funding will be put to good use, driving us forward as we educate the next generation of nurses and contribute to the field of nursing science."
Modified on December 23, 2021