Horses riding at Mt. Kigali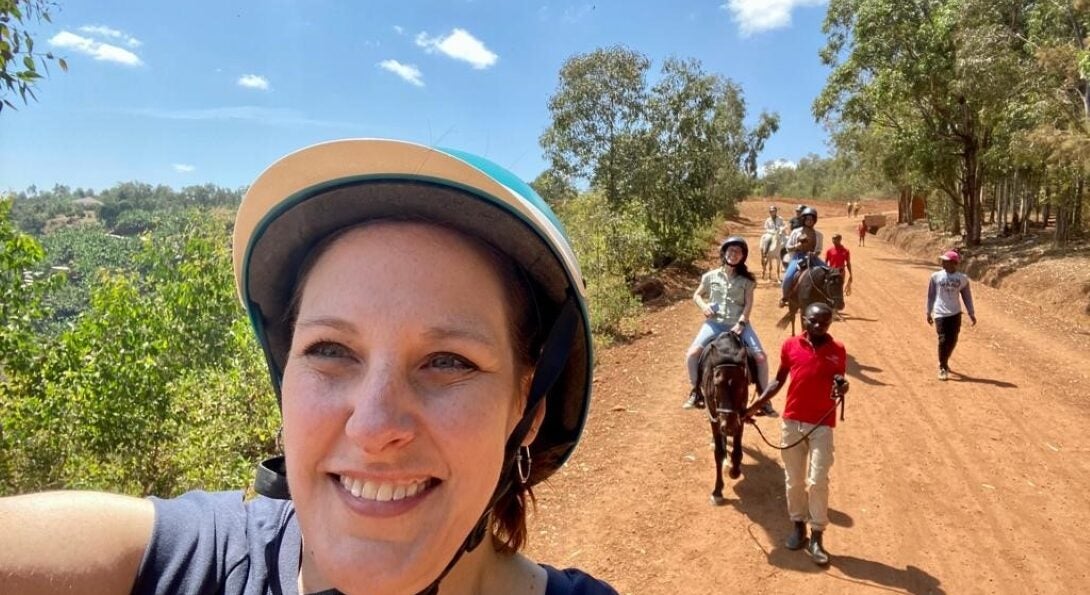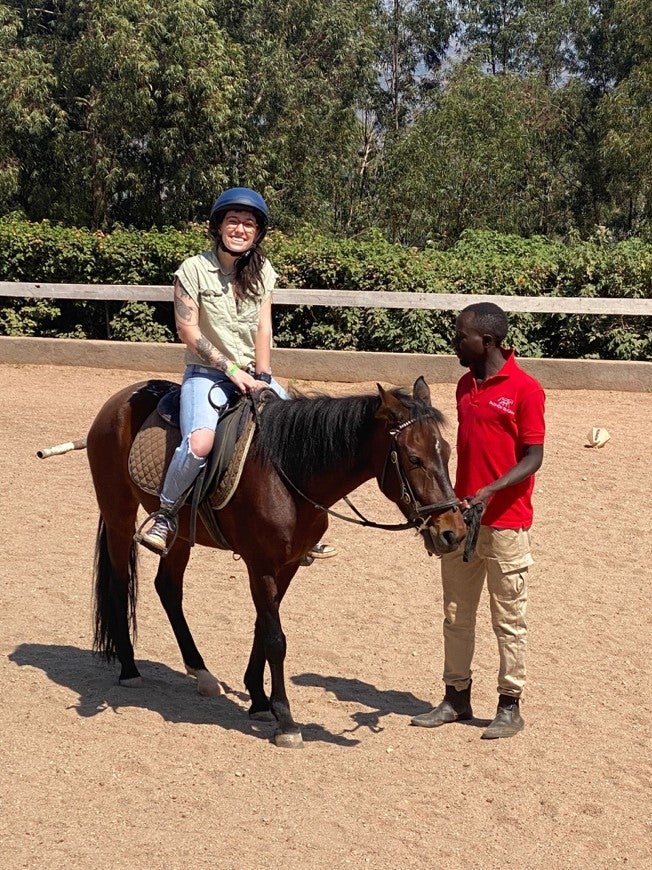 Aubrey Meunier, MS Student
A hugely important part of my time spent in Rwanda was doing activities that I personally advocated for which were not originally in the program plan. Most recently, a classmate and I requested to go horseback riding on Mt Kigali to understand the local wildlife and natural resources better. Although the horseback riding location was largely built-up infrastructure for a summer camp, the area where we were taken on horseback was natural, with the most magnificent views of the city below.
Admittedly this experience was done on what would have been our free time and was an additional cost to our program fee. However, I am so grateful to have all the fantastic experiences I have had here in Rwanda, and I never want to pass up on anything I have the opportunity to do. Even though it has resulted in a few sleepless nights, I would not change a single thing about my activity-packed schedule here in Africa. I am only in this part of the world for a month which is quickly coming to an end, and I am still yearning for more experiences. Every single thing I have done here has been truly formative in one way or another, from the reconciliation camp to basket weaving, to presenting on HPV and cervical cancer to the Women's Center. The whole journey has been phenomenal, and my experience in Africa would not be complete without all of these gems along the way.
Aubrey Meunier is a Masters nursing student at University of Illinois at Chicago. She also works as a nanny in Wrigleyville and as a standardized patient at UIC Nursing. Her passion is women's health and midwifery.
Modified on February 07, 2023