Jehad Omar Halabi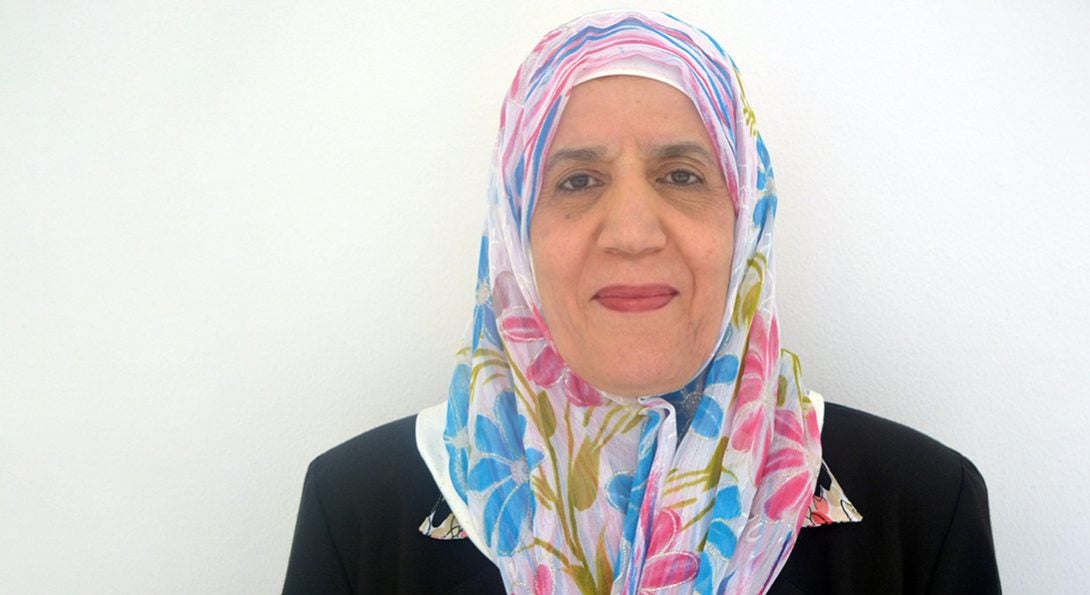 Associate professor, College of Nursing, King Saud bin Abdulaziz University-Health Sciences in Al Ahsa, Saudi Arabia
When Jehad Omar Halabi, PhD '96, was 3 months old, her parents found her unconscious and rushed her to an Italian hospital in her home country of Jordan.
"My father made the promise then," Halabi recalled. "If I survived, I will become a doctor or nurse."
She did survive and fulfilled the promise: She went on get a bachelor's of nursing degree from the University of Jordan and her doctorate from UIC Nursing.
Halabi says hearing about that early experience with "foreign" doctors and nurses gave her an appreciation for international healthcare. It has become a theme of her career. Her focus on transcultural nursing, or bringing a global perspective to nursing, was reinforced while at UIC, where she conducted research on refugee women with diabetes and worked as a research assistant with Kathleen Norr, PhD, on an AIDS prevention project in Botswana.
"The experiences gained while a graduate student at UIC were tremendous and unforgettable."
After getting her PhD, Halabi returned to Jordan and was appointed assistant professor of clinical nursing at the University of Jordan. While there, she also served in a series of administrative roles and led exchange programs for nurses, students and faculty in Jordan and Sweden.
She now holds an associate professor position with the College of Nursing, King Saud bin Abdulaziz University-Health Sciences in Al Ahsa, Saudi Arabia.
Halabi is a frequent keynote speaker at international conferences and has presented, participated and organized conferences in 30 different U.S. states and more than 20 countries. The UIC College of Nursing recognized her with an Outstanding Alumni Achievement Award in 2019.
Modified on October 01, 2021