Jennifer Junis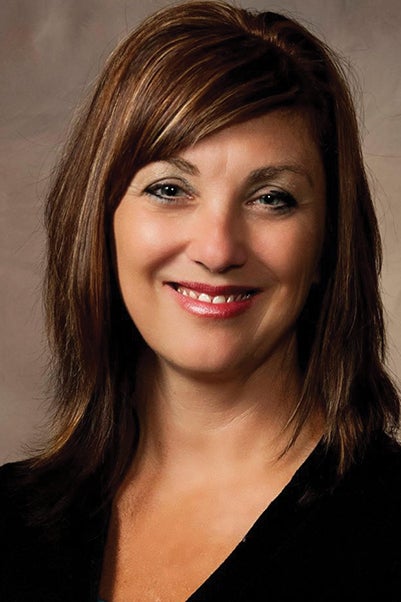 Jennifer Junis, MS '12, BSN '01, recently took on a new role as senior vice president of OSF Saint Gabriel Digital Health, an initiative of Peoria-based OSF HealthCare to expand access to care via technology. Junis is a longtime leader within OSF, most recently serving as president of OSF HealthCare St. Mary Medical Center in Galesburg.
Q: What drew you to a job in digital healthcare delivery?
A: I believe everyone deserves high-quality healthcare no matter where they live or how much money they make. I know that technology can be a great equalizer, and we can leverage it to extend our expert and specialty care to everyone. Using that prism, it's clear we have to look for innovative solutions.
Q: Tell us about your new role.
A: As senior vice president, I am the strategic and operations leader of virtual, on-demand and retail services such as OSF Urgo, a new concept for urgent care, and OSF OnCall, virtual visits with a provider. I am part of a team coordinating digitally delivered services to our patients, allowing care teams to virtually monitor patients at home, specifically those who are at risk for complications and hospital readmission.
Q: How does being a nurse inform your leadership style?
A: As a nurse who has worked in many rural hospitals, I understand the mindset and challenges facing patients, their caregivers and their families. I know the importance of listening. For patients and families, the need to be heard and understood is primary. From my experience, I know whatever technology we use has to be easy and will likely build on what's already familiar to our older patients, such as iPhones and at-home assistants like Alexa. I realize technology can't replace face-to-face communication and hands-on care, but it can support it at times when there is a barrier to immediate access. Additionally, technology offers new options for more ongoing contact to keep patients engaged in their own healthcare.
Modified on October 03, 2019