Joyce Roberts: 1944-2022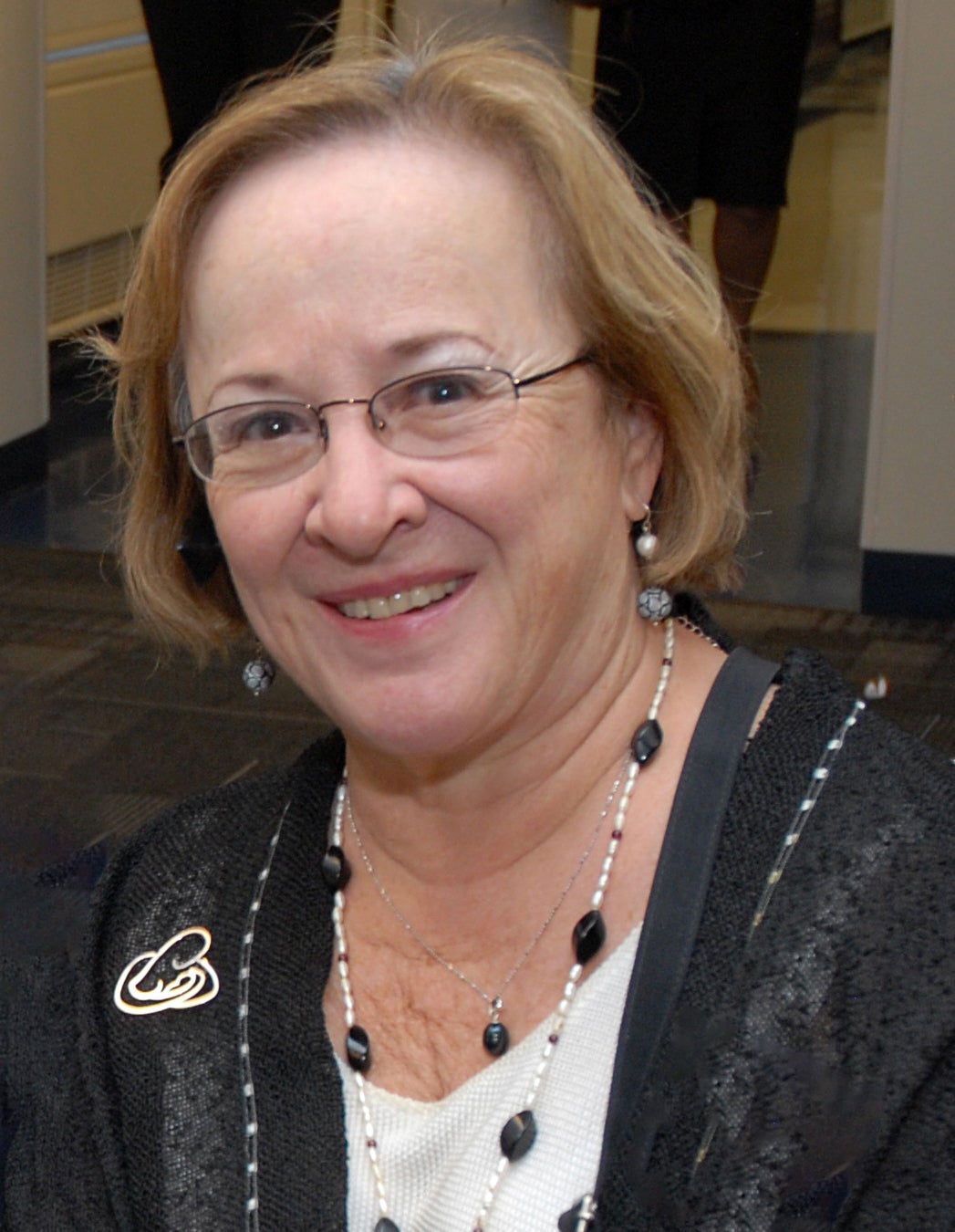 The UIC College of Nursing was deeply saddened to learn of the passing of Joyce Roberts, PhD '79, RN, FACNM, FAAN, who died on Jan. 16 at the age of 77.
Roberts was instrumental in laying a foundation that would lead to UIC's nurse-midwifery program becoming consistently ranked among the best nationally. She joined UIC Nursing in 1972, the first year of the midwifery program, and would go on to lead the program in the early 1980s. She returned to that role for two years before retiring in 1998.
"I will always remember where I was when Joyce Roberts called me to tell me I had been admitted to the midwifery [master's] program at UIC," says Carrie Klima, PhD, MS '86, RN, CNM, FACNM, current director of the college's DNP programs in  nurse-midwifery and women's health. "From the first day, she strived to make us excited about midwifery research and how it could change practice."
Between those stints directing the midwifery program, she spent four years as head of the college's larger Department of Women and Children's Health.
In total, Roberts spent 20 years on the UIC Nursing faculty. In addition, she directed or taught in midwifery programs at the University of Colorado, the University of Michigan, the Ohio State University and Grand Valley State College.
"Joyce Roberts was one of the most important teachers, mentors or friends in my life," says Linda Bergstrom, PhD, CNM, one of Roberts' students at the University of Colorado. "I am who I am today in large part because of her."
In her research, Roberts authored more than 50 publications and presented her findings at conferences around the world. Much of her scholarship was focused on the second stage of labor.
"Her research was critically important and laid the foundation for future midwifery researchers by highlighting the importance of respecting and promoting physiologic birth," says Klima.
Roberts dedicated "a massive amount of her career to advancing the goals and activities of the ACNM," said Cathy Collins-Fulea, president of the American College of Nurse-Midwives, in a letter to organization members on the occasion of Roberts' death.
Indeed, Roberts served as ACNM president from 1995 until 2001, and in 2018, she received the organization's highest honor, the Hattie Hemschemeyer Award, which recognizes a member who "has provided either continuous outstanding contributions or distinguished service to midwifery … or contributions of historical significance to the development and advancement of midwifery," says  the ACNM website.
Collins-Fulea added: "Joyce was an exemplar of leadership for midwives and for the health of mothers and newborns."
During her lifetime, Roberts established the UIC Nursing Joyce Roberts Midwifery Scholarship, which supports students enrolled in the midwifery program at any of the college's six campuses.
According to her obituary, Roberts' family will remember her at a gathering on July 19, 2022, in Cheyenne, Wyoming. The family invites Roberts' friends to email them at Joycerobertsmemorial@gmail.com for details, noting "all are welcome."
Modified on April 18, 2022