Julia Muennich Cowell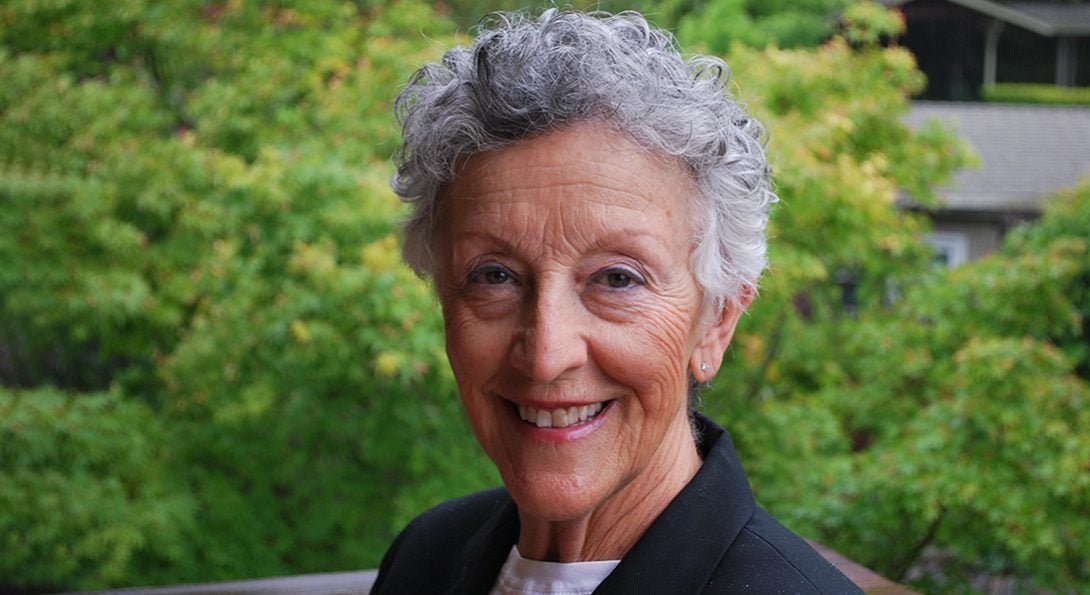 Executive editor of The Journal of School Nursing
Julia Muennich Cowell's interest in school nursing was ignited by her first job as a nurse in 1962, working for the Cincinnati Department of Public Health in a public school district. That set the stage for a career dedicated to the study and improvement of school nursing.
Cowell, PhD, MS '74, RN, APHN-BC, FAAN, went on to co-develop the school nurse certification program at UIC in 1985, to conduct research on immigrant and refugee families and to manage two Chicago Public Schools-based health centers. She currently serves as executive editor of The Journal of School Nursing.
When Cowell's husband got a job in Chicago, mentors from her bachelor's degree program in Cincinnati encouraged her to go to UIC for her master's degree. At the time, UIC's public health nursing department founder, Virginia Ohlson, PhD—who would go on to be named a Living Legend by the American Academy of Nursing—was also head of the department.
"It was a great choice for me," Cowell says. "The faculty in those days in public health nursing were wonderful."
She spent 25 years as a faculty member at UIC, studying issues related to school-aged children and their families and serving as interim head of the public health nursing department. The school nurse certification program she developed, with Linda Edwards, MS '72, BSN '57, remains one of only four to provide professional licensure in the state. In 1999, Cowell took a position as professor and chair of community and mental health nursing at Rush University but continued to serve as adjunct professor at UIC until 2004.
The UIC College of Nursing recognized Cowell with an Outstanding Alumni Achievement Award in 2019.
Of all her accomplishments, she says she takes most pride in the achievements of the students and junior faculty that she mentored.
"When you have students excel or faculty get their first grants, that is thrilling," she says. "[It's so rewarding] to have created space for that kind of accomplishment."
Modified on July 12, 2019