Julie Creamer
President, Northwestern Memorial Hospital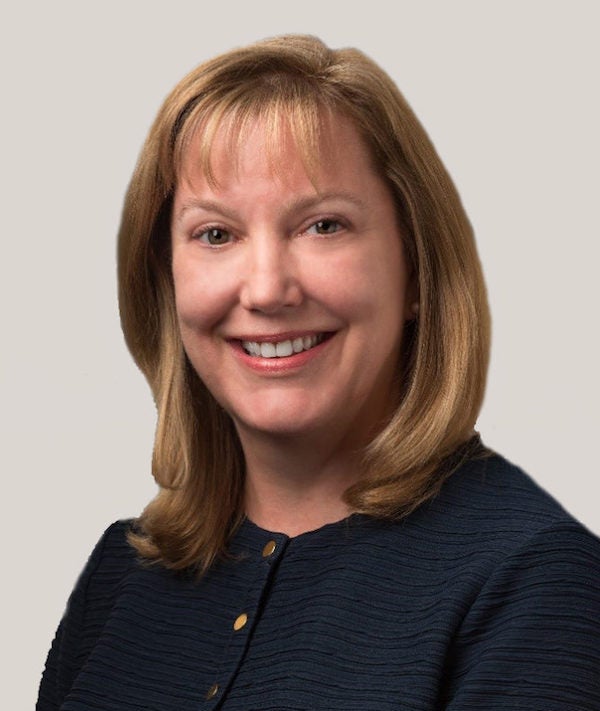 After Julie Creamer, MS '91, RN, got her master's degree in administrative studies from UIC College of Nursing, she gave herself an ambitious goal.
"I said, 'I want to be a chief nurse executive before I'm 40,'" she recalls. "It's really the only job I've ever set my sights on."
Over the last 28 years at Northwestern Memorial Hospital, Creamer achieved and exceeded her goal. She became vice president of patient care and chief nurse executive of Northwestern Memorial Hospital in 1996, and is now hospital president and senior vice president of Northwestern Memorial HealthCare, leading a staff of 6,000 at the top-ranked academic medical center.
And while her rise through the ranks as a nurse leader and administrator may seem preordained, it wasn't always so.
Early in her career at Northwestern Memorial, a director encouraged her to return to school for a graduate degree. It left her with a pivotal decision.
Should she pursue a clinical track and get her DNP, which would allow her to work closely with patients? Or, already a manager, should she pursue a career in administration?
"I talked to my director, who was an influential mentor for me," Creamer says. "She said, 'You like being in management. You can have a broader impact on patient care in a different way if you take the administrative track.'"
Once she'd chosen the master's degree program at UIC, she said she found the environment stimulating, the faculty top-notch, and lessons applicable to her role and future aspirations.
Among her accomplishments at Northwestern Memorial, one she's most proud of is developing a strategic plan to create an integrated academic health system under the umbrella of Northwestern Medicine.
"We've worked to make the patient experience seamless and very well integrated," she says. "That traces back to my roots as a nurse. I think in terms of the patient's perspective: How do we design care and services that exceed the patient's expectations and that result in care that is both skilled and compassionate?"
Creamer was awarded the college's Outstanding Alumni Achievement Award in 2018.
Modified on February 21, 2023