Laura Monahan
Assistant professor, Texas A&M University-Corpus Christi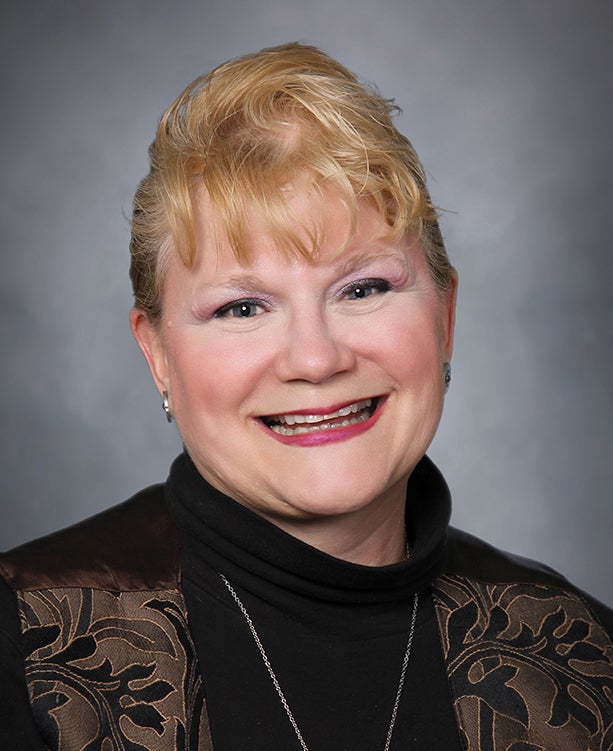 Laura Monahan, DNP '16, MS '12, MBA, RN, came to nursing late in life. She was in her 40s, after she'd already "retired" from a successful career with Commonwealth Edison. Monahan recently left her role as chair of the nursing program at Rockford University to take a position as assistant professor at Texas A&M University-Corpus Christi in the College of Nursing and Health Sciences.
Q: What brought you to the nursing field?
A: I became interested in pursuing a nursing degree when my husband had a cancer scare. A good friend was going through a similar experience and had limited resources and knowledge. I decided that we were not going to experience the same scenario that he did due to a lack of knowledge and its associated terror. I chose the graduate-entry master's program at UIC because of its reputation, targeted student population and streamlined processes. I kept going for my DNP at the Rockford Campus because I enjoyed the challenge and vigor of the coursework and all the wonderful people I met in the program.
Q: What do you like about teaching?
A: I like helping shape the futures of the next generation in nursing, mentoring others, expanding their horizons, and "paying it forward." I firmly believe in servant leadership.
Q: How did your UIC nursing degree help you get where you are?
A: A UIC nursing degree compels you to think bigger: expand your vision for nursing, look at perspectives on a broader, global scale, and increase your capacity for creative solutions.
Modified on July 25, 2019