Maren Reynolds
BSN student, Urbana
body copy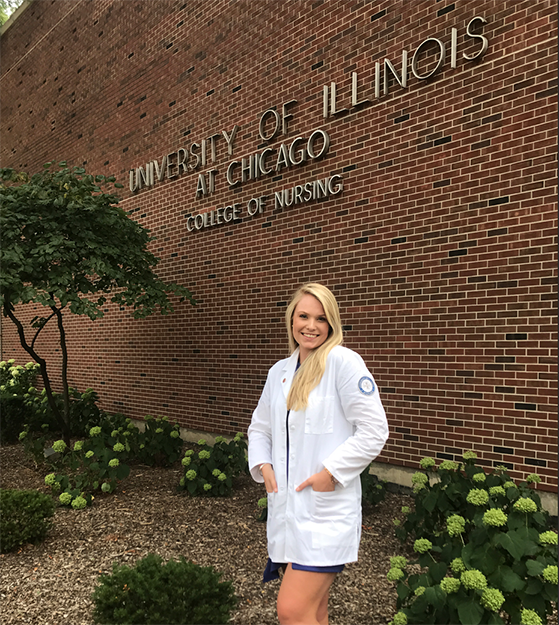 Throughout my senior year on the Urbana campus, I have been conducting an internship focused on evidence-based practice at Carle Foundation Hospital.
I think every nurse should be interested in evidence-based practice: taking what you're seeing on a daily basis—noticing things that could be done better—then trying to find the evidence to support or dispute those practices.
Through my internship, I got to see the broad scope of evidence-based practice in the hospital setting, close to the bedside. Part of my job is to perform a review of textbooks and academic studies for nurses on different topics, such as safe sleep recommendations for infants, fad diets, and at what gestational age moms can be given nitrous oxide during labor.
One nurse asked me to look up the necessity for "burping"—or squeezing—an IV bag to get all the air out after you put in the tubing to avoid an air embolism, or air trapped in the blood system. It's one of those sacred cow practices that nurses sometimes have, where they've done it for years but don't really know why they're doing it. After a thorough review of relevant studies, I found out that it really wasn't necessary to do any of that burping.
I'm graduating in May and have already arranged a job after graduation. I'll be working as a critical care nurse in my hometown of Springfield, Illinois.
I am incredibly grateful to UIC Nursing for empowering me to explore nursing research further in this internship role and cannot wait to see how this experience allows me to grow in the future.
Modified on April 25, 2019