Mariann Piano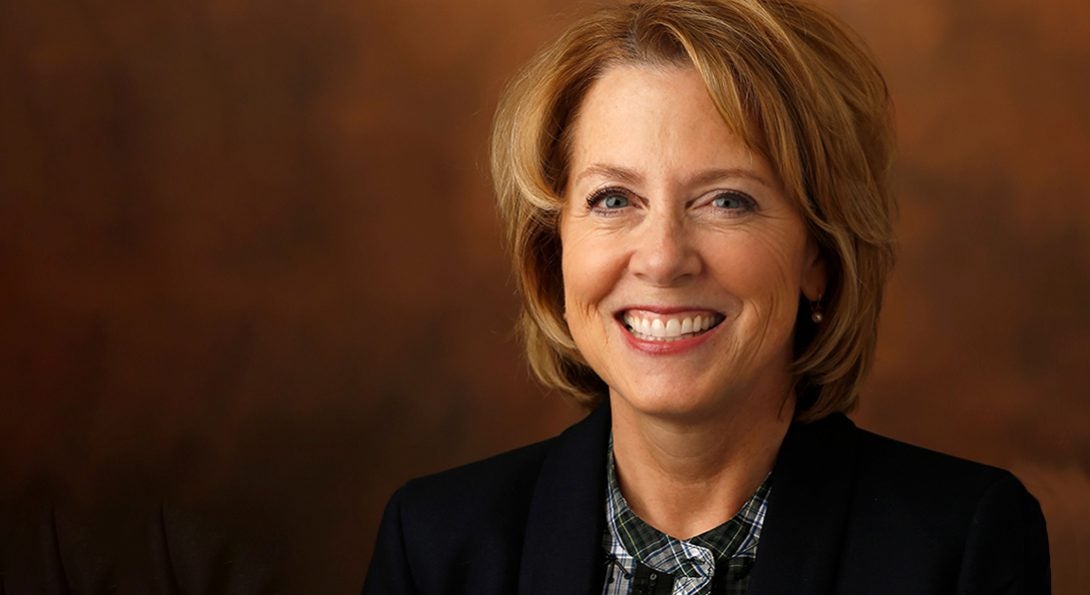 Senior associate dean for research and Nancy and Hilliard Travis Professor of Nursing at Vanderbilt University School of Nursing
In 1980, just a year out of nursing school, Mariann Piano, PhD '88, MS '84, RN, FAAN, FAHA, took a job as a nurse in the cardiac intensive care unit of the University of Illinois Hospital.
She began to notice that many of her patients were young and should have been healthy, but yet they were dying of heart failure. At the time, cardiovascular disease was at its peak in the U.S. Awareness of how lifestyle factors, including tobacco and alcohol use, could result in cardiovascular disease was just beginning to emerge.
"I saw quite a few young patients that had these big [enlarged] hearts; they had alcoholic cardiomyopathy," she says. "I became very interested in studying the clinical condition."
Piano did just that, going on the get her master's and doctoral degrees from UIC Nursing and spending the last three decades positioning herself as a leading expert on the effects of unhealthy alcohol consumption on the cardiovascular system.
Piano, now a senior associate dean for research and Nancy and Hilliard Travis Professor of Nursing at Vanderbilt University School of Nursing, was chosen as the 2019 recipient of the UIC College of Nursing Distinguished Alumnus Award, the highest honor given to a UIC College of Nursing graduate.
Her scientific contributions have directly led to the understanding that alcohol is toxic to the heart, which has further shaped national policy regarding safe limits for the consumption of alcoholic beverages.  Her current research focuses on the effects of binge drinking on the cardiovascular systems of young adults.
"Dr. Piano is a dedicated leader, committed to broad-scale change," wrote Vanderbilt Professor of Nursing Mary Jo Gilmer, PhD, MS '78, MBA, RN-BC, FAAN, in her nominating letter. "Her pioneering spirit and work with youth has impacted clinical practice and led to a better understanding of the need for prevention and treatment of alcohol-related cardiovascular conditions."
Piano is also professor emerita at UIC Nursing after a more than 30-year career with the college, starting out as a master's degree student in 1984 and ending as Nursing Collegiate Professor and head of the Department of Biobehavioral Health Science in 2017.
"I am who I am, hugely because of my education at UIC and because of my strong mentors," Piano says.
Piano was one of the first nurse researchers to use animal models when she began her graduate research on alcoholic cardiomyopathy in rodents, in partnership with the UIC Department of Physiology. Then, she faced challenges about whether research with animal models could be considered nursing science.
"We were at a time when we were defining the scope of nursing research," she says. "Since then, nursing research has completely evolved to include randomized clinical trials and animal models as standard methods to answer research questions."
Piano has authored more than 85 journal articles and six book chapters on cardiovascular health and function, the adverse impact of alcohol and tobacco use on the cardiovascular system, animal models of alcohol abuse, and heart failure pathophysiology. As co-author on e-cigarette policy statements from the American Heart Association, she is helping to direct the national conversation on this emerging public health issue.
She is also an award-winning mentor and has served on more than 28 doctoral dissertation committees. Susan Corbridge, PhD '09, APRN, FAANP, FAAN, executive associate dean at UIC Nursing, was mentored by Piano when she was a PhD student. In her nominating letter, she says Piano's leadership as a nurse scientist, educator and mentor is a boon to both the UIC College of Nursing and the field of nursing as a whole.
"Her outstanding contributions and national and international leadership will continue to strengthen our profession," Corbridge wrote. "We can be extremely proud that she is a UIC College of Nursing alumna."
Modified on May 21, 2020