More than 84,000 vaccines administered at UIC site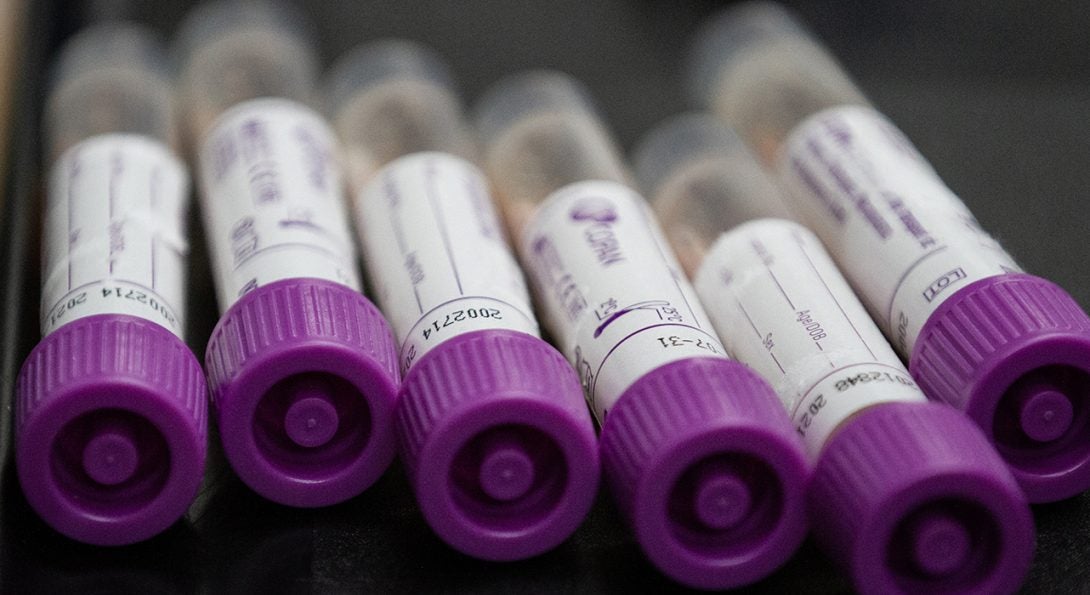 UIC Nursing faculty members helped coordinate volunteers, training Heading link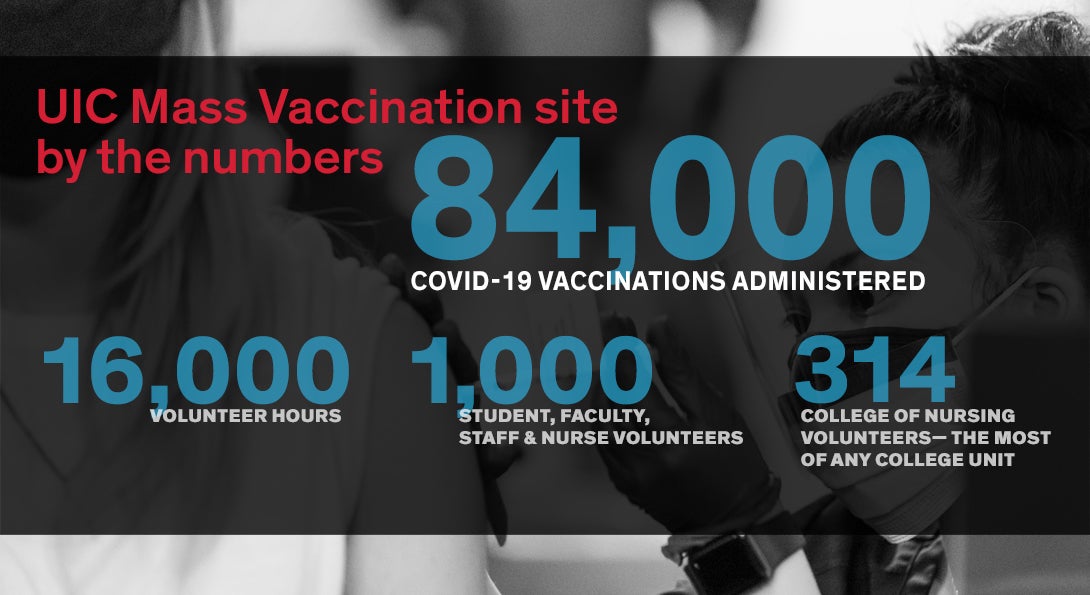 More than 84,000 COVID-19 vaccinations were administered by a well-orchestrated machine of nearly 1,000 UIC students, faculty, staff and nurses who volunteered their time to inoculate the community against the deadly virus from February to July at UIC's Credit Union 1 Arena, according to data compiled by the UIC College of Nursing.
UIC Nursing faculty members helped choreograph the massive effort, coordinating faculty volunteers, formalizing the volunteer process, training others and contributing weekly oversight. Included were visiting teaching associate Stacy Arriola, MS '16, RN, CNE, clinical assistant professor Virginia Reising, DNP '18, RN, PEL-CSN, PHNA-BC, and clinical assistant professor Robin Johnson, DNP, APRN, CPNP-PC.
"It is amazing that during such a difficult and busy time, so many UIC faculty, staff and students made an effort to contribute to the vaccine mission," says executive associate dean Susan Corbridge, PhD '09, APRN, FAANP, FAAN.
Of the 980 unique volunteers, some administered vaccinations, while others helped with registration, clinic flow and faculty support.
Nursing students and faculty led the way with the most volunteers among college units – 279 students and 35 faculty – but volunteers came from across the university, including the colleges of Pharmacy, Dentistry, Medicine and Liberal Arts and Sciences. The effort also pulled nurses and volunteers the University of Illinois Hospital and Health Sciences System.
In total, volunteers contributed more than 16,000 hours.
"The College of Nursing was proud to play an integral role in delivering the vaccine quickly and safely to help combat the pandemic," Corbridge says. "As nurses, we were well-equipped to lead the volunteer efforts of the mass vaccination campaign with efficiency, precision and care. And it was a wonderful opportunity to teach those same skills to our eager students in a hands-on way."
Corbridge adds: "In addition, we are so very grateful for the interprofessional collaboration and teamwork we experienced throughout this effort with our colleagues from the hospital, the Office of the Vice Chancellor for Health Affairs, other health science colleges and across the university."
Modified on January 17, 2022