Nanthaphan 'Nan' Chinlumprasert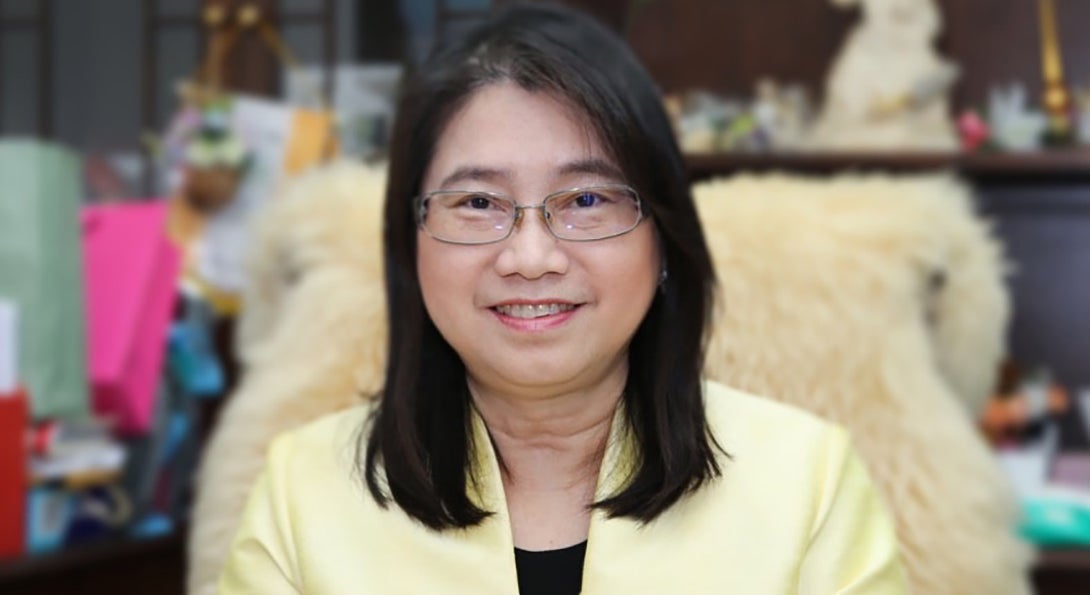 Board of Directors, International Council of Nurses; Former dean of nursing science, Assumption University Heading link
Nanthaphan "Nan" Chinlumprasert, PhD '00, RN, says her experience as a doctoral student at the UIC College of Nursing inspired her to become a leader on global health and nursing issues.
She was appointed last year to a four-year term on the board of directors for the International Council of Nurses in Geneva, Switzerland. The ICN is a federation of more than 130 national nurses' associations, representing more than 27 million nurses worldwide.
As one of only 12 directors, she represents nurses from Southeast Asia on issues such as nursing leadership development, shortages, and international migration and employment. She promotes safe working environments stemming from the COVID-19 pandemic and other natural disasters.
She also works as an international affairs consultant at the Thailand Nursing and Midwifery Council.
Chinlumprasert particularly credits her mentor, the late Beverly McElmurry, EdD, RN, FAAN, former associate dean for global health at UIC Nursing.
"I am so proud to be a UIC alumna," Chinlumprasert says. "Studying with [Dr. McElmurry] made me feel like I could go outside the sphere of bedside nursing and study how we can help address people's problems in terms of their environment, and what limitations they may face in their countries. She inspired me a lot. I'm here today because of her."
Arrival at UIC
Chinlumprasert was already an associate dean of nursing science at Assumption University in Bangkok when she decided to pursue a PhD (in anticipation of ultimately taking over the deanship). A U.S. professor at her university told her UIC was a top nursing school and suggested she apply.
She completed three months of intensive English courses at UIC before starting her PhD program at the College of Nursing in 1996, studying research methods, statistics, philosophy, theories, leadership and global health. She also took courses outside the college, such as feminism and curriculum development.
Her dissertation, "Date rape perception among university students in Thailand," was groundbreaking.
"In my time, nobody talked about this," she says, adding that it, "inspired Thai doctoral students to start looking into this issue and conducting research in this area."
Transformative dean
After graduating with her doctorate, Chinlumprasert returned to her position as associate dean, then ascended to dean of nursing science at Assumption University, where she remained for the next 17 years.
There, she transformed the curriculum, making it the first and only international program in Thailand. She established a simulation laboratory (the first among private nursing schools there) and secured a rare and coveted maximum five-year accreditation from the Thailand Nursing and Midwifery Council.
She credits UIC Nursing with giving her the basis to bring "self-directed learning" concepts to the university and giving her the confidence to make changes that turned Assumption into a draw for students across Southeast Asia.
Beyond her own university, Chinlumprasert says McElmurry served as her "role model" to get involved in international nursing issues. She served on the Nurses' Association of Thailand and Thailand Nursing and Midwifery Council for 20 years, where she was groomed to work internationally as a representative for her country.
UIC Nursing becomes draw for Thai students
In 2006, Chinlumprasert returned to UIC to complete a post-doc research fellowship with McElmurry. She received an international fellowship from the American Association of University Women to develop a violence-prevention project, which she implemented among community members in Thailand.
Chinlumprasert noted that, as a UIC Nursing PhD student, she was the only one from Thailand. By the time she returned for her post-doc, six years later, she met 12 students from Thailand.
She says this growth in interest may stem, in part, from her efforts to spread UIC's reputation among her students. She also arranged a meeting between McElmurry and authorities in the Ministry of Public Health, who brokered an agreement to make English fluency requirements more flexible for Thai students. Through this "nurturing program," students are admitted without delay, but are still expected to pass all English requirements before they graduate.
UIC Nursing continues to have a strong connection with Thailand. The college traditionally hosts a popular celebration for Thai New Year, Songkran, each spring, and an active UIC alumni group in Thailand stays engaged with the Chicago campus.
Modified on June 06, 2022