National Association of Hispanic Nurses honors Dean Weaver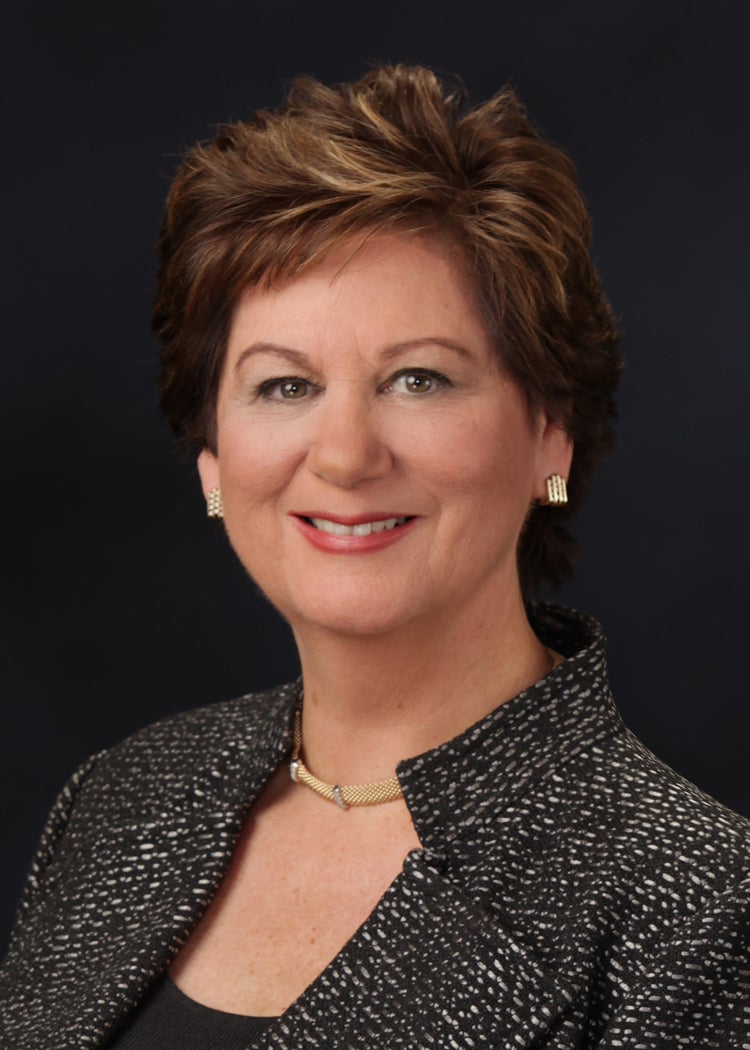 UIC Nursing Dean Terri Weaver received an extraordinary honor when National Association of Hispanic Nurses President Norma Cuellar, PhD, RN, FAAN, selected her as one of two individuals to receive the organization's 2019 President's Award. Entirely at the discretion of the NAHN president, the award acknowledges individuals who have had instrumental impact on his or her career.
"I'm so humbled that [Dr. Cuellar] would think of me for this deeply personal award," says Weaver. "The truth is, it's been my privilege to witness her inspiring and hard-earned rise to national leadership."
Cuellar is also professor at the Capstone School of Nursing at the University of Alabama.
Cuellar also selected Linda McCauley, RN, PhD, FAAN, FAAOHN, dean of the Nell Hodgson Woodruff School of Nursing at Emory University, to share the award with Weaver. The three nurse leaders met as faculty colleagues at the University of Pennsylvania School of Nursing, where Weaver was the Ellen and Robert Kapito Professor in Nursing Science and chair of biobehavioral and health sciences before accepting the deanship at UIC.
"I would not be where I am today if it was not for the two of you," Cuellar wrote to Weaver and McCauley when she invited them to accept the award. "Your constant encouragement and support … made me reach a potential I never realized that I could reach."
The award was announced at NAHN's 44th Annual Conference Gala in Reno, Nevada, on July 19.
Modified on September 26, 2019