Nursing prof shepherds gender neutral restroom law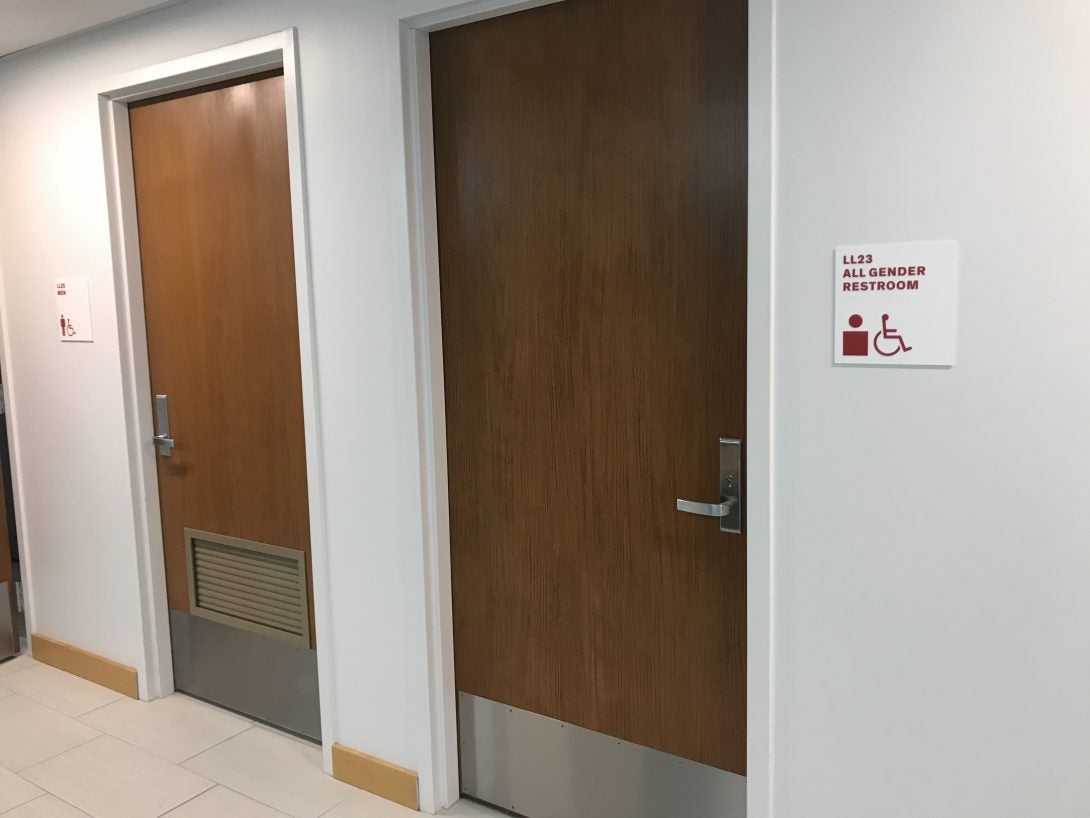 An advocacy group that professor Phoenix Matthews, PhD, co-founded was instrumental in the passage of a new Illinois law, which requires single-occupancy bathrooms in public buildings be labeled gender neutral.
Under the legislation, which Gov. J.B. Pritzker signed in July, all single-occupancy restrooms "in a place of public accommodation or public building shall be identified as all-gender and designated for use by no more than one person at a time or for family or assisted use."
With a grant from the UIC Institute for Race, Research and Public Policy, Matthews co-founded the Chicago Restroom Project, a working group of the Pride Action Tank of Chicago, in 2015, with a goal of passing this public policy.
Matthews says that for transgender, non-binary and other gender variant individuals, accessing public restrooms can feel stressful, discriminatory and can lead to health consequences such as dehydration, urinary tract infections and kidney problems.
"We are extremely pleased that the gender neutral restroom bill has successfully passed in Illinois," said Matthews, who Helen K. Grace Diversity Scholar. "It is very powerful to see what a small but determined group of stakeholders can help to accomplish."
Modified on February 12, 2020