Nyamirambo Women's Center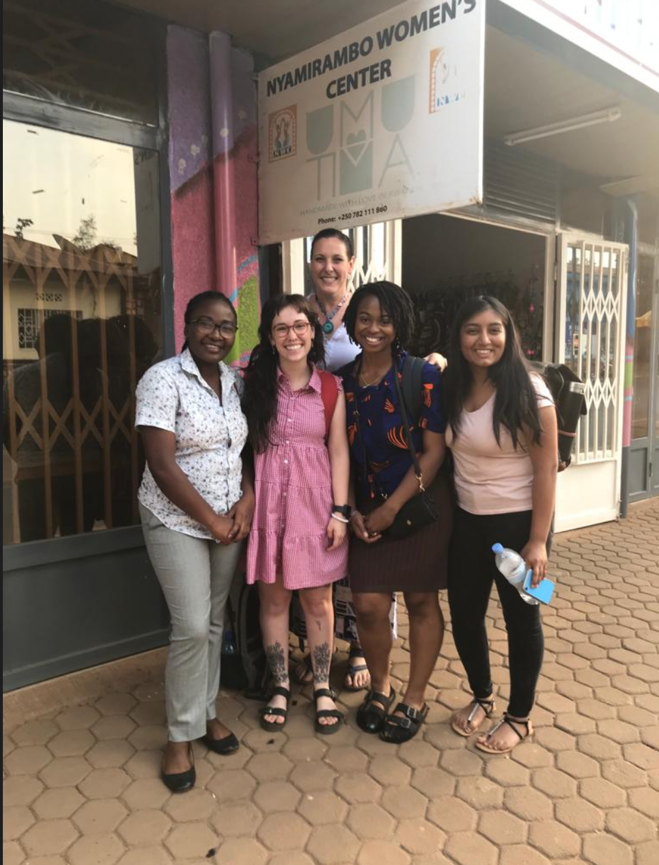 Marya Elliott, BS (Integrated Health Studies) Student
I did not want it to end. After our last day at the Nyamirambo Women's Center, it felt like I was leaving my family and friends behind. Something about a group of women supporting each other inspired pride in me. Proud to be an educated African American woman. Proud to have the capacity for compassion and empathy. Proud to have the courage to travel from Chicago to Kigali to study maternal and child health. Beyond that, I am blessed to have the support of an all-woman study abroad group.
I feel that what I gave out, I received in ten-folds. What I mean is that I never anticipated that my colleagues and my message about breast cancer awareness, HPV, and cervical cancer to be well received by the women of Nyamirambo. The women at the center expressed concerns about their health, particularly breast and cervical cancer. Our mission is to encourage these women to be more proactive about their health as well as educated about common risks, signs, and symptoms so that they seek care early. Thirty-six women attended the presentation. We couldn't have been as successful without help from a female midwife. She translated the presentation and any questions from the women.
On top of that, we hope that the Rwandan Biomedical Center (RBC) facilitates an opportunity for these women to be screened for HPV, cervical cancer, and breast cancer. I left the center, leaving a footprint and hoping that the local midwives and following UIC groups would continue what we started. Even though the local women thanked us for presenting, I think I can speak for everyone involved that it was a privilege to aid in the women's health education at the center in Rwanda.
Marya Elliott is a senior Bachelors of Science student majoring in Integrated Health Studies with a concentration in Health and Science. As a Direct Support Professional, she wants to improve the quality of life for individuals with disabilities and to continue her education to provide high quality care to African American mothers in clinical settings. After graduation, her mission is to obtain her Registered Nurse licensure.