Oluwaseun "Olu" Akorede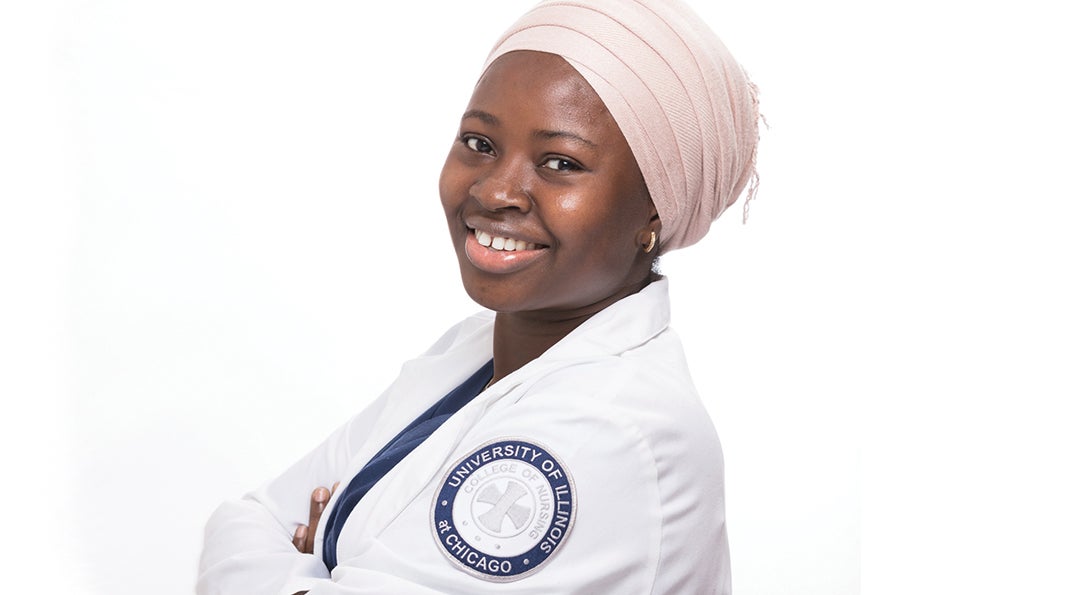 Registered nurse, Memorial Health System
Growing up in Nigeria, Oluwaseun "Olu" Akorede, BSN '18, RN, cared for her siblings and her grandfather, who was very ill before he died. It prompted her to want to be a nurse. A member of the Springfield Campus' first graduating BSN class, she recently took her first nursing job on the medical-surgery floor at Memorial Health System in Springfield.
Q: What attracted you to nursing?
A: I have loved caring for people since I was 6 years old. As a nurse, I am given the privilege and delicate responsibility of caring for injured, sick and dying patients. This gives me the opportunity to make a difference in the lives of my patients by giving care to them in their time of need—just as I would want someone to do for me if I were in their position.
Q: Why did you want to work on the medical-surgery floor?
A: There's a wide range of age groups and types of patients. We get patients with G.I. problems and post-operative surgical patients. I think it's an excellent place where I can learn a variety of skills.
Q: What was memorable about the new BSN program in Springfield?
A: Nursing requires hard work and serious dedication and so it was not unexpected that it was challenging. There were days I felt like quitting the program. On other days, however, I felt so good that I thought I would never want to leave. I will never forget my professors. They respected us. It has also inspired me to be gentle with potential subordinates and to teach people in the most compassionate way.
Modified on February 21, 2023