Online RN-BSN program ranked No. 2 in nation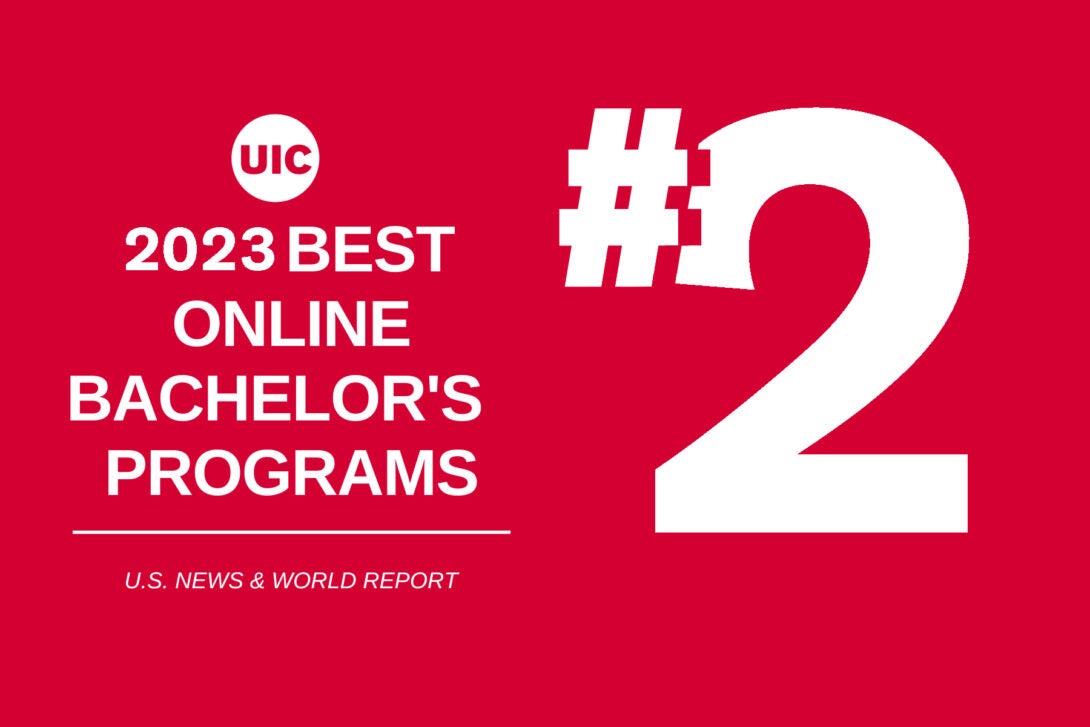 The University of Illinois Chicago's three online bachelor's programs – which includes UIC Nursing's RN to BSN completion program – were ranked No. 2 in the nation by U.S. News & World Report.
UIC rose from third place in 2022 and is tied with Embry-Riddle Aeronautical University-Worldwide in the 2023 U.S. News & World Report Best Online Bachelor's Programs, released Jan. 24.
In addition to UIC Nursing's RN to BSN completion program, the other two UIC online programs included in the ranking are the bachelor's of business administration completion program and the bachelor's in health information management completion program.
UIC Nursing's online RN-BSN completion program is designed for registered nurses to continue their education. In fall 2022, 306 students were enrolled in the online program, which offers strong engagement from faculty and advisers to create an environment for students to successfully manage their studies, career and personal life.
Gloria E. Barrera, MS, RN, PEL-CSN, and Amy Johnson, PhD '18, RN, co-directors of the UIC RN-BSN Program, say that nurses play an essential role in improving the health of individuals, families and communities. This includes addressing social determinants of health, minimizing health disparities, advancing innovative and effective health delivery models and providing evidence-based nursing care.
"There is a greater need for nurses to have the knowledge to meet the complexities and challenges of health care needs," they said in a joint news release. "We are pleased UIC is recognized, once again, as a leader in providing registered nurses with a fully online, high-quality RN-BSN pathway to achieve their professional goals."
U.S. News & World Report ranked 381 schools offering online bachelor's degrees based on four general criteria, including engagement, student services and technologies, faculty credentials and training, and expert opinion.
The full rankings and methodology are available online at the U.S. News & World Report 2023 Best Online Programs rankings.
Modified on January 25, 2023