PhD student awarded prestigious Dartmouth fellowship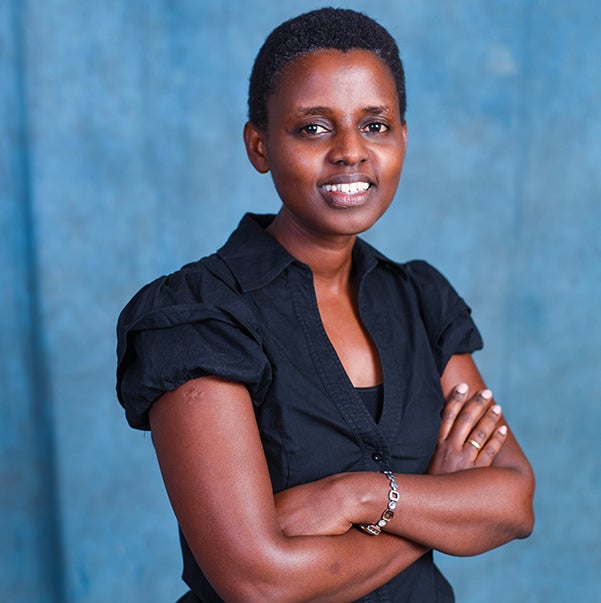 UIC College of Nursing PhD student Glorieuse Uwizeye was awarded a prestigious postdoctoral fellowship with the Dartmouth Society of Fellows, an interdisciplinary community of faculty and postdocs who participate in research, teaching and mentorship.
Uwizeye was one of only six fellows selected from an application pool of 747.
Uwizeye , a survivor of the 1994 genocide against Tutsi in Rwanda, became interested in researching the experiences of survivors and their children while working there as a mental health nurse. Her dissertation, which she successfully defended in February, was on "Health Outcomes of Exposure to Extreme Stress Among Rwandan Adults Born of Genocidal Rape."
Associate professor Julienne Rutherford, PhD, Uwizeye's doctoral advisor, says her selection reflects "the great promise of her important work and the caliber of the education she has received here in the college."
During the fellowship, Uwizeye says she will expand the scope of her dissertation. She plans to analyze blood samples from the study participants to see if there are changes in gene function among young adults who were born of genocidal rape and hopes to follow the study participants as they age.
Selection for the three-year fellowship, which comes with an annual research stipend, is based on exceptional and innovative research, the ability to transcend disciplinary boundaries and the potential to contribute to an interdisciplinary community of scholars.
Last year, Uwizeye was named a 2019 Margaret McNamara Education Grant awardee, one of 10 U.S.-Canada scholars to earn the grant, which is given annually to "exceptional women from developing countries."
Modified on June 22, 2020