Researchers to NIH: Include Arabs in health disparity definition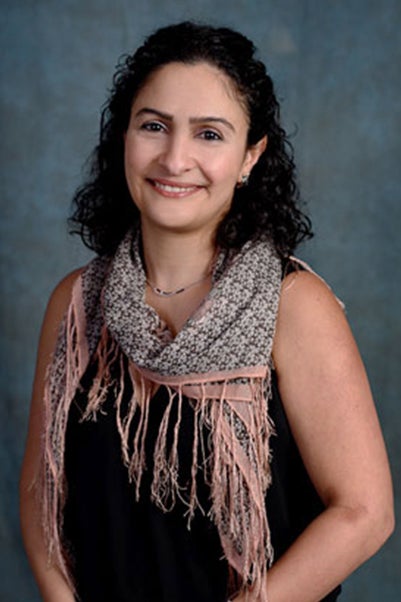 Faculty from the UIC College of Nursing are calling on the National Institutes of Health to include Arabs and other groups from the Middle East and North Africa in its definition of health disparity populations.
Arabs are not recognized as a minority group and are considered white by the Office of Management and Budget and they were not included as a "health disparity population" in a recently-released framework by the National Institute on Minority Health and Health Disparities, an arm of NIH.
This has left the U.S. Arab population "invisible and their needs unaddressed," according to commentary published last month in the American Journal of Public Health, authored by UIC Nursing assistant professors Sarah Abboud, PhD, RN, and Em Rabelais, PhD, MBE, and Perla Chebli, a PhD candidate in the UIC School of Public Health. They added that this omission is a "form of structural violence," or harm perpetuated by social forces.
"Arabs in the United States face multiple health disparities and discrimination that require urgent consideration, which can only be achieved by identifying the population in a separate category and by acknowledging their (invisible) health disparities," the researchers wrote.
In the framework, socially disadvantaged groups are designated as "health disparity populations" because of a pattern of poorer health outcomes, indicated by the overall rate of disease incidence, prevalence, morbidity, mortality or survival as compared to the general population.
The researchers wrote that Arabs in the U.S. are a "radically different" population than the mainstream white population, with higher rates of poverty and discrimination and lower rates of English fluency.
While pointing to studies that have found Arabs have higher rates of diabetes and face barriers to cancer screening and vaccinations, the researchers also wrote it is difficult to obtain health data because of the "misclassification" of Arabs as white. The researchers highlight how the discussion of this misclassification contributes more broadly to discourse about racism, whiteness, and health disparities in the U.S.
Furthermore, the classification means researchers can't get funding from NIMHD to study the Arab population in the U.S., they wrote.
"It is alarming that researchers are unable to confirm, measure, or track these health issues at the population level, which can only exacerbate existing health disparities in the Arab population in the United States," they wrote.
Modified on February 01, 2023