Gift creates first named, endowed scholarship for Rockford campus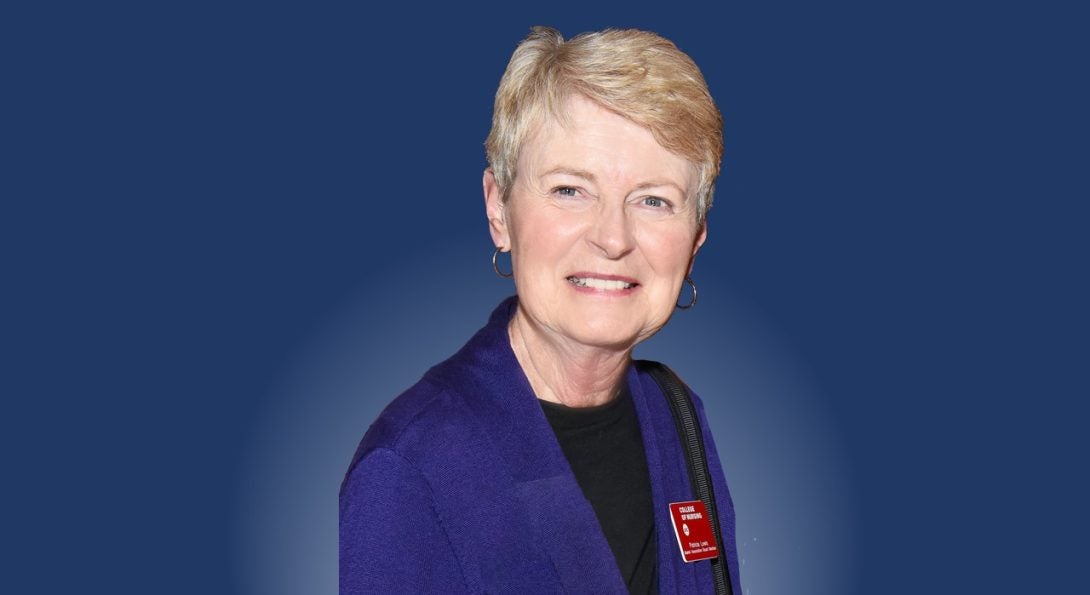 All 5 UIC Nursing campuses beyond Chicago now have dedicated student scholarship Heading link
Patricia Lewis, PhD '93, who served as director of the UIC College of Nursing's Rockford campus for 13 years, and her husband, Stephen, recently endowed the first named scholarship for Rockford students.
The creation of the Patricia Ryan Lewis Scholarship Fund means that each of UIC Nursing's five campuses beyond Chicago now has a dedicated scholarship for its students. Lewis is a former president of the UIC College of Nursing Alumni Board and current member-at-large.
"Over the 30 plus years that I worked with students, there were so many barriers for them to overcome," says Lewis. "It isn't always about tuition and books. It's also about – once you pay for that – can you afford to live and eat? People are pretty close to the edge a lot of times."
Lewis says her own path through higher education inspired her to make the gift, including an ethos of "paying it forward." Growing up as one of three children in a single-earner household in Milwaukee, Lewis' parents couldn't afford to pay for her bachelor's degree in nursing from the University of Wisconsin-Madison. When an administrator helped her put together a financial aid package to carry her through school, she remembers the advice that came with it.
"When I thanked her, she said, 'Don't stop there. When you're done with school, you need to help someone else get through school – and don't forget that,'" Lewis recalls.
Lewis didn't. She got in the habit of giving to her alma maters, even if it wasn't always very much. She and her husband settled in Rockford, where she got her master's degree in community nursing from Northern Illinois University and her PhD from UIC Nursing.
When Lewis began working in nursing education, she saw how difficult it was for many students to pay for school and support themselves. She began on faculty in Rockford in 1997 and was director of the regional program there from 2000 to 2013. She recalls meeting a student who couldn't get to his clinical rotation because he couldn't afford to fix a flat tire.
"I was pretty well-acquainted with what it took for many students to get through school," she says. "For some of them, it was much harder for them than it was for me."
Lewis also wanted to support the UIC Nursing program in Rockford, which she says adds to the diversity of options for nurses looking to advance their careers in northern Illinois and stocks the pool of well-prepared advanced practice nurses in the area.
"I think it's important to have the UIC program in Rockford," she says. "I've seen really, really good students graduate from here. I think it's been very good for our community."
Lewis notes that her career in nursing education didn't make her extravagantly wealthy, but after retiring, she and her husband realized they could afford to fund the scholarship if they broke up the payments over several years.
"It was just about rethinking what was possible, and enjoying doing it, rather than leaving it in my will," she says. "It fit with my feeling that alumni owed something, especially if you enjoyed your career as much as I did. I was in a good place and felt grateful for [the educational opportunities] that brought me there."
Modified on November 16, 2022