Springfield Campus earmarks $25,000 in scholarships for MacMurray nursing majors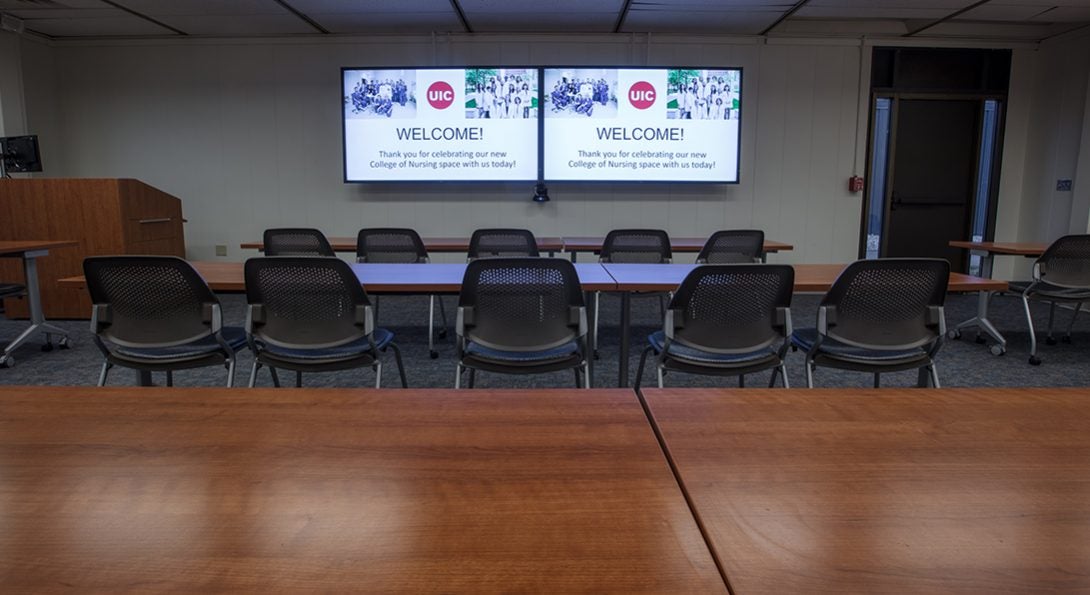 [EDITOR'S NOTE: Deadline was extended to May 31, 2020.]
The Springfield campus of Illinois' top-ranked nursing college is earmarking $25,000 to distribute in scholarships to undergraduate nursing students who transfer from MacMurray College, closing permanently in May.
The University of Illinois at Chicago College of Nursing opened its campus in Springfield in 2015. Students there complete all nursing classes and clinical experiences in and around Springfield. At the public university, Illinois students pay in-state tuition, which scholarships can reduce even further.
"We're sorry to see MacMurray and its well respected nursing program close," said Cindy Reese, PhD, director of the UIC Nursing program in Springfield. "We welcome the chance to help those students stay on the path to becoming top-quality nurses for our region."
Located 35 miles east of MacMurray's Jacksonville campus, the UIC College of Nursing-Springfield Campus is based on the University of Illinois at Springfield (UIS) campus, and UIC Nursing students get free use of UIS' $22 million Student Union, its 72,000-sq-ft Recreation and Athletic Center, and other facilities.
New facilities specific to the UIC Nursing-Springfield Campus opened less than three years ago. The centerpiece is an expansive simulation laboratory, furnished and equipped with donations from the Memorial Medical Center Foundation and Memorial Health System, who were partners in establishing the UIC Nursing-Springfield Campus.
"We have a really small class size, which makes it easy for the instructors to be hands-on with us. Our instructors really care," said Darlene Steinkamp, who graduated with a bachelor of science in nursing (BSN) in May 2019 and is now enrolled in the master's program at UIC Nursing-Springfield. She works on the Intermediate Care Unit at Memorial Medical Center.
Undergraduate classes at UIC Nursing-Springfield average roughly 48 students with a student/instructor ratio of 8 to 1.
"I was able to get my dream job on an ICU right out of school," said Tom McClure, who earned his BSN in 2018. "UIC's reputation will get you in the door, and your skills—and how well you've been prepared professionally—will get you a position you can be proud of."
Prospective students from MacMurray can contact Monique Williams at mwill8@uic.edu by May 31 for an unofficial transcript evaluation and to get more information.
MEDIA CONTACT:
Liz Miller
(312) 413-2337
lhmiller@uic.edu
Modified on May 29, 2020