Springfield students who deliver vaccines to public are 'part of history'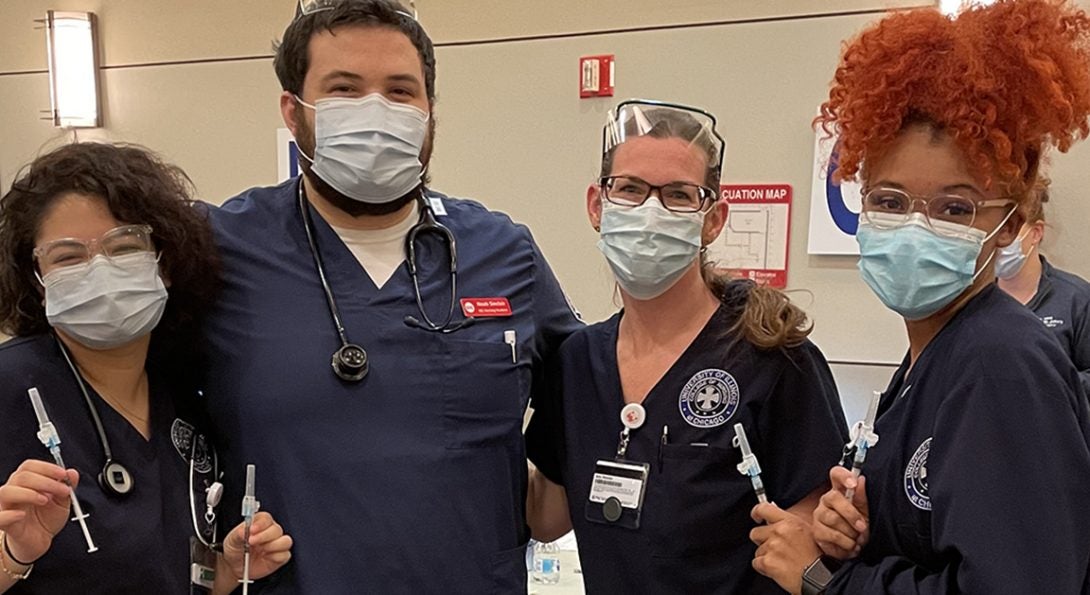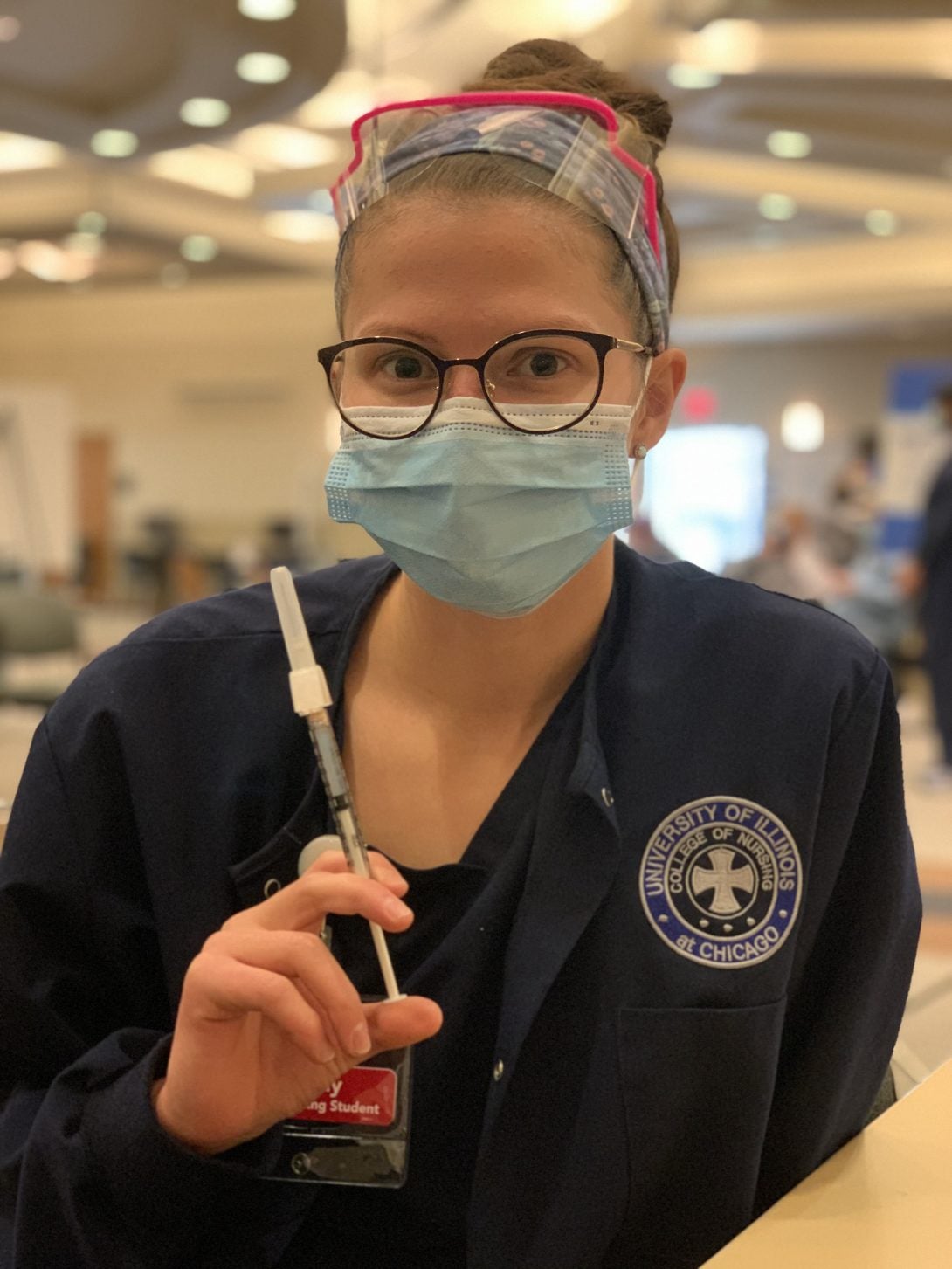 Bachelor's degree students on UIC Nursing's Springfield campus gave some of the first COVID-19 vaccinations to the Springfield public at HSHS St. John's Hospital last month, the first day the hospital administered vaccines to the general community.
The students, part of a population health class, vaccinated nearly 600 people on Jan. 28, including healthcare workers and people over the age of 65. Some students also got a chance to administer vaccines to HSHS St. John's staff on Jan. 26.
Clinical instructor Jennie Van Schyndel, PhD, RN, says she was "moved" to see the students participate in "part of history."
"Students were able to see how much effort it is for a healthcare organization to organize and efficiently carry out mass vaccination clinics," says Van Schyndel. "They saw how hospital managers volunteered their time to be there and support the efforts. They interacted with senior citizens who came on a cold and icy day – many who thought they had won the lottery by being able to get their first dose."
Students also got valuable clinical experience – interacting with seniors, educating them on the vaccine, making appointments, observing them post-vaccination, and listening to their health histories and medications.
Student Presches Keck says she hadn't previously given an intramuscular injection (although she'd practiced the skill in Springfield's simulation lab), but she quickly became adept at it after giving more than 40 back-to-back vaccinations.
"You would've thought it was Christmas for many of them," she says. "It was nice to be a part of that moment for so many people. This is huge. Anything we can do to get over the pandemic and get life back in our grasp."
Keck, a nontraditional student who is getting her bachelor's in nursing at age 41 – 20 years after getting her first bachelor's degree — says she was "utterly crushed" when clinical rotations were cut short for nursing students last spring due to COVID. She and other students returned to in-person clinical experiences this fall, but she says the opportunity to help stem the pandemic and interact with patients brought her "so much joy."
Karly Schmitz, a senior, says many of the community members shared with her how thankful they were to be getting vaccinated.
"I remember one individual in particular who told me she was so grateful to be getting the vaccine with her husband that day because they had lost their son to COVID a few months ago," Schmitz says. "Many others shared similar stories."
She adds: "It felt so great to be a part of the solution. It was refreshing to see and hear about the hope people had for getting back to "normal."
Modified on January 17, 2022