Study: No improvement in U.S. pediatric RNs' safety reporting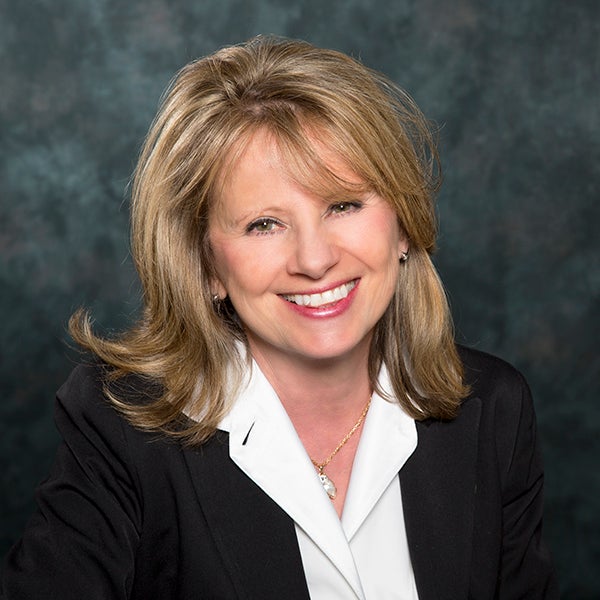 A study led by a UIC College of Nursing faculty member found pediatric nurses in the U.S will not report safety incidents unless they feel "psychologically safe" to do so.
Clinical assistant professor Pamela Gampetro, PhD, CFNP, and her research team analyzed national data sets from the Agency for Healthcare Research and Quality's Hospital Survey on Patient Safety Culture from two points in time. The 2016 dataset included responses from 5,298 pediatric RNs. The 2018 dataset included responses from 3,476 pediatric RNs.
The study was published online in January 2022 in the Journal of Pediatric Nursing and found there was no improvement in safety incident reporting among U.S. pediatric RNs between 2016 and 2018.
"Medical errors in this country are still too high," Gampetro said. "Prior to COVID, it was considered the third leading cause of death in the U.S."
An estimated 36.7% of hospitalized children experience a safety incident during their hospital stay. As many as 1.8 million children may experience safety incidents each year, with many of these events leading to permanent injury or death.
Gampetro defined a patient safety incident as any unintended or unexpected event that could result in patient harm. Unsafe issues related to pediatric care may result from faulty equipment, poor staffing, inefficient practitioner handoffs, misdiagnoses or miscalculated medication orders.
"When I was working in the field as a nurse and nurse practitioner, which I did for more than 35 years, I noticed numerous safety concerns that could cause harm," Gampetro says. "Such safety incidents are system failures and should be communicated to hospital managers, leadership and other healthcare providers to generate improvements in the hospital system. Too many children are harmed by system flaws."
Gampetro and a multidisciplinary team of co-investigators looked to see if communication practices affected the frequency with which pediatric RNs reported medical errors, adverse events or other safety concerns to their hospital managers, leadership and other healthcare providers. Their study demonstrated that pediatric nurses' communication regarding safety incidents did not improve from 2016 to 2018, with nurses perceiving safety cultures that were unsupportive and psychologically unsafe.
Providers fear of losing their jobs if they formally report patient safety issues, Gampetro says, noting that once they did take action and file a report, the response they received defined their future behavior.
"If they received a positive response, then they would [report] again," Gampetro says. "If it was a negative response, then they're not going to report again, and all of these issues that are harming children then get buried."
In the U.S., RNs are more likely to report safety concerns through secure incident reporting systems that provide a psychologically safe setting that protects their personal identity, according to the study. In addition, U.S. RNs were more willing to continue reporting safety concerns when their previous reports were addressed by hospital leadership in a timely and non-punitive manner.
Gampetro's team of researchers included an independent consult, John Segvich, PhD, who performed the statistical analysis; Barbara McFarlin, PhD, CNM, RDMS, FACNM, FAAN, professor; Judith Schlaeger, PhD, CNM, LAc, FACNM, FAAN, associate professor; Ashley M. Hughes, PhD, assistant professor from the department of biomedical and health information sciences; and Chris Kanich, PhD, associate professor from the department of computer science.
The study is a follow-up to Gampetro's June 2021 study, published in the Journal of Patient Safety, which uncovered a gap in the communication of safety incidents among practitioners and hospital managers and leadership at U.S. pediatric hospitals. This previously published research determined that pediatric administrators and managers reported a more positive safety culture than frontline pediatric providers, such as RN's, physicians, nurse practitioners and physician assistants.
Gampetro notes that incident reporting systems in U.S. hospitals, which are mandated by Medicare and Medicaid, are linked to employees personal identification and credentials, not allowing for anonymous reporting. Other parts of the world, such as the United Kingdom, offer anonymity.
"The ultimate goal is to create a safe place for patients to get well," Gampetro says. "An anonymous system to report safety concerns would be a first step toward this goal."
Modified on February 17, 2022