Study: Parents struggle to tell children they are the product of an egg donor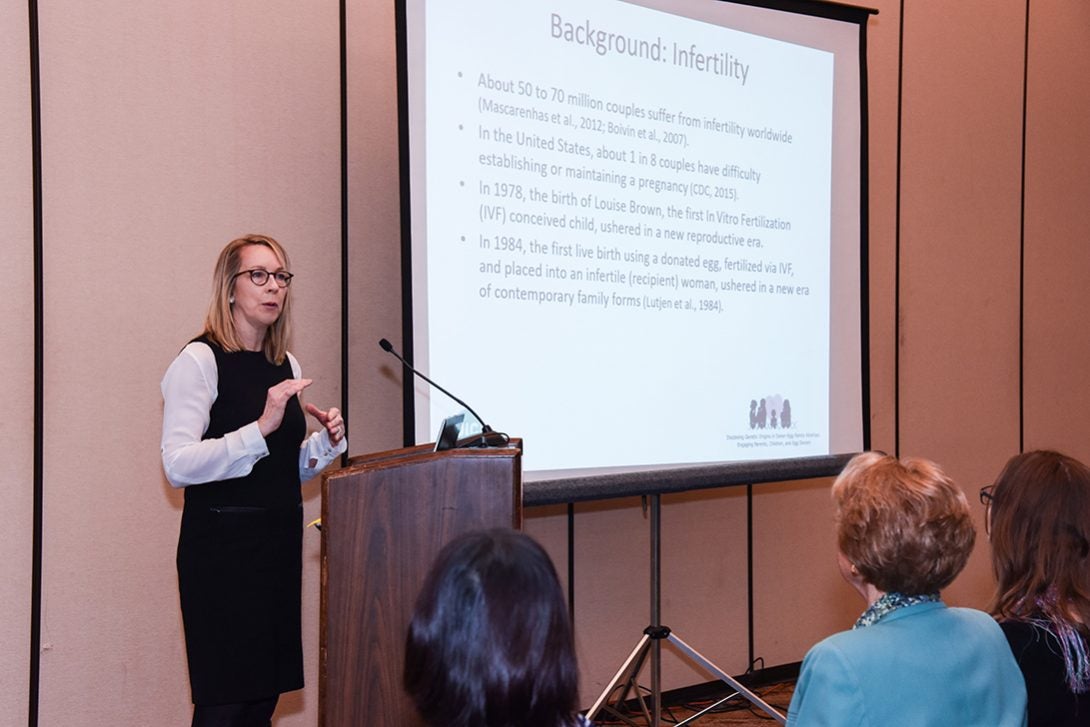 In 2004, UIC nursing associate professor Patricia Hershberger, PhD, RN, FNP, FAAN, interviewed pregnant moms who had used egg donors about whether they planned to tell their children of their origins. Most intended to tell or were undecided; only one of seven was confirmed against it.
Twelve years later, when she followed up with the families, she was surprised to find that only one couple had made the revelation.
The findings were published online in the journal Human Fertility in February. Her co-authors are Martha Driessnack of Oregon Health & Science University, Karen Kavanaugh of Children's Hospital of Wisconsin and Susan Klock of Northwestern University Feinberg School of Medicine.
The results were surprising, the study's authors wrote, "in view of the growing trend toward openness" and because six of the families either intended to disclose or were undecided at the time of the initial study.
Parents gave a variety of reasons for not disclosing, including: not knowing how to tell their children, concerns about how their children would react, questions about how it would affect the parent-child relationship, and continued struggles with the grief of infertility.
"Unresolved grief, stemming from infertility, was prevalent in many of the families and appeared to exacerbate the fear that an unfavorable reaction by the children about the [egg donation] would bring emotional and psychological pain that the family could not withstand," they wrote.
Hershberger says future research could focus on resources to help parents make these decisions and, for those who want to disclose, how to tell their children. She says this is especially important in light of the ubiquity of sophisticated and direct-to-consumer genetic testing.
"Parents have been in control of whether to tell their children or not tell their children, but with the advent of 23andMe, Ancestry.com and other similar websites, it takes away some of that control," she says.
The use of egg donors to create embryos is on the rise, the researchers wrote. In 2016 alone, 12,240 babies were born in the U.S. via egg donor, according to the Centers for Disease Control and Prevention. In the U.S. parents can choose whether, when and how to inform their children about conceptual origins.
The study was unique because it was longitudinal, meaning researchers tracked actual intent and disclosure through time, which "no other study" in the U.S. has done, Hershberger says.
Modified on February 22, 2023