Land of a Thousand Hills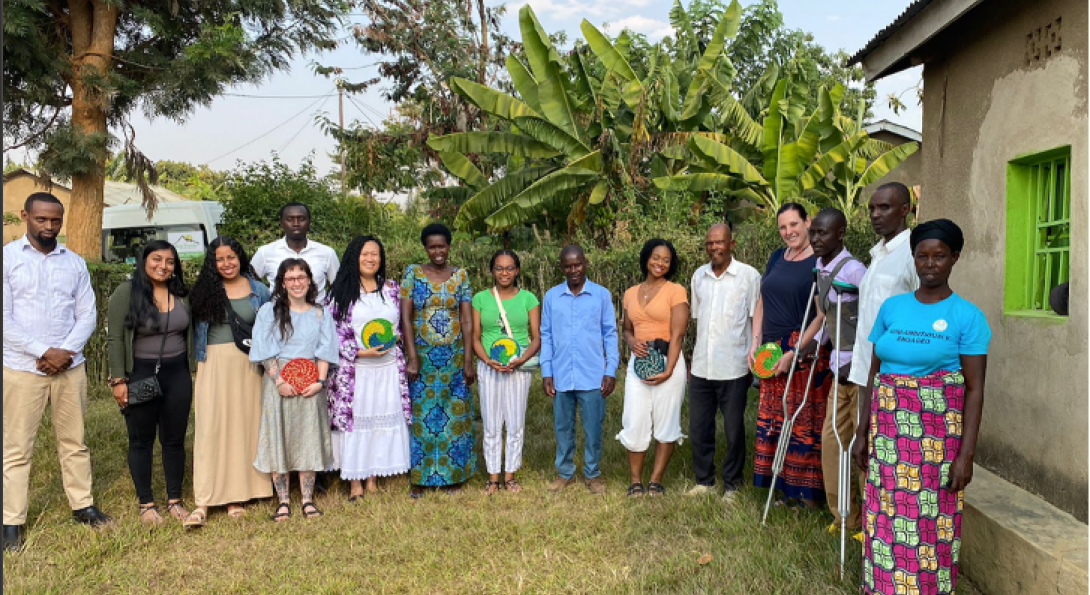 Marya Elliott, BS (Integrated Health Studies) Student
Rwanda is known as the land of a thousand hills. Everywhere you walk, turn, and stop, there are a thousand more hills. I've always thought of hills as challenges to hike up so I can test my strength and endurance. What will I do when I get to the top? First, I'll take a few selfies, but I'll move on to the next challenge. I attribute the mountains to the adversities Rwanda experienced when colonists planned to divide and rule. My previous studies on Global racism taught us about the 1994 genocide against the Tutsi. When I initially heard that Rwandans would live amongst and support the perpetrators who killed their families, I could never imagine in a thousand years forgiving someone who murdered my family.
As a unit, we traveled to the Gisozi Kigali Genocide Memorial, the Nyamata Church Genocide Memorial in the Bugesera district, and lastly to the Mbyo reconciliation village to commemorate the 28th year since the 1994 genocide against the Tutsi. I hadn't grasped the true meaning of forgiveness until I understood that everyone impacted by the genocide in Rwanda were all victims, all survivors. The picture of the survivors above spoke their truths and stories during that time. Forgiveness goes beyond an expression of regret; it's the absence of revenge and effort to support each other and rebuild what was lost. It took them three years to live amongst each other. Some perpetrators found it harder to ask for forgiveness than the victims were able to forgive.
I bought a book called "My Son, it is a Long Story" by Bamporiki Edouard. Of genocide perpetrators, those who confessed and retributed for their acts couldn't explain why they made the choices they've made. After confessing their crimes and conviction to the author, the perpetrators only wanted to teach the youth and families to follow a path of peace, truth, and reconciliation. The idea that we are all human beings and all one people is an anchor to being united. And that we remember our history and teach it to the next generation so that it never happens again.
Marya Elliott is a senior Bachelors of Science student majoring in Integrated Health Studies with a concentration in Health and Science. As a Direct Support Professional, she wants to improve the quality of life for individuals with disabilities and to continue her education to provide high quality care to African American mothers in clinical settings. After graduation, her mission is to obtain her Registered Nurse licensure.
Modified on February 02, 2023