Tombi Smith
Family nurse practitioner, SwedishAmerican Immediate Care Heading link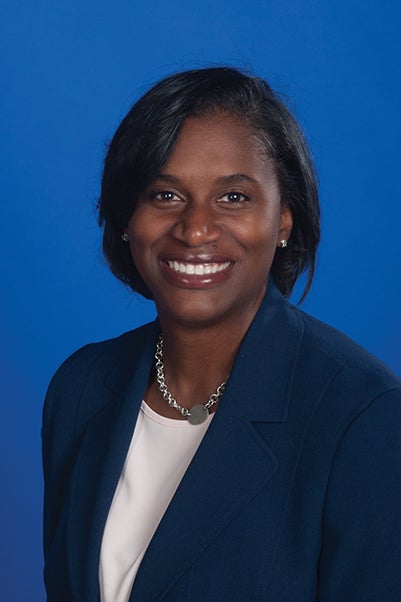 Less than two weeks after graduating with her DNP in 2017, Tombi Smith had her eighth child. She calls her children and husband her "cheering squad," supporting her with every step forward in her nursing career. After taking some time off to take her certification exam to become a family nurse practitioner and to stay home with her newest child, she started her job at SwedishAmerican Immediate Care in September 2018.
Q: Tell us about your path to becoming a nurse?
A: When we moved to Rockford for my husband's job in 2006, I was a stay-at-home mother with three children. I had previously worked as a CNA and knew I wanted to further my healthcare career, but the timing was not great. I guess I decided, the heck with timing, because I woke up one morning and told my husband I was enrolling in classes for nursing school. I graduated with my associate's degree in 2009 and my BSN in 2012.
Q: What made you want to get your DNP at UIC?
A: After getting my BSN, I was working in critical care and the emergency room. I enjoyed both fields, but I wanted a stronger hand in making decisions and solving healthcare puzzles for my patients. I chose to apply to UIC because of its stellar achievements in nursing and the ability to connect with my professors in Rockford.
Q: How did UIC Nursing prepare you for your current role?
A: I currently work as an immediate care provider and love every minute of it. It is super busy and my patients' complaints are always a surprise. It's a new puzzle each and every time for me. UIC uses a team-based model to get you to think of the many differentials that come with the symptoms for each patient. That model helps you explore outcomes and prepares you for real situations.
Modified on November 13, 2019