UI Health midwives drive diversity in midwifery education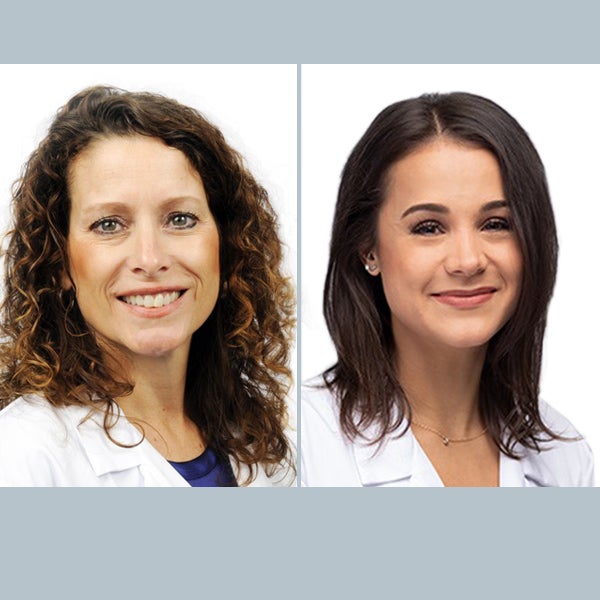 Like many U.S. organizations in the wake of the George Floyd tragedy and the racial unrest that followed, the UI Health Midwifery Practice dedicated thought and time in the summer of 2020 to crafting a statement asserting their solidarity with the Black Lives Matter movement. Then they took it a step further, putting their money where their proverbial mouth was.
"We traditionally celebrate National Midwifery week in October with a social gathering celebrating ourselves," says Kathleen Harmon, MS '95, CNM, assistant director, advanced practice providers–midwifery practice. "The pandemic prevented in-person gatherings this year, and so we decided to celebrate midwives by combining two of our goals: to increase diversity in midwifery and to encourage equity and inclusion in midwifery education."
In October, led by Harmon and her colleague Maddalena Buscemi, DNP '19, CNM, the UI Health Midwifery Practice established a scholarship fund at the UIC College of Nursing specifically to benefit future midwifery students from underrepresented backgrounds. Sixteen UI Health midwives, nursing alumni, and friends have already contributed.
To Harmon and her colleagues, it seemed the logical thing to do.
"We identified a need to increase diversity within our own practice," she says. "At the same time, the Illinois affiliate of the American College of Nurse Midwives was discussing strategies for decreasing health disparities in the communities of color midwives serve."
Buscemi notes that the roots of midwifery in the United States stem from the "granny midwives" in the south who delivered babies of enslaved Black women, as well as indigenous midwives. She calls the "white-washing of the history of midwifery in the U.S." problematic on two counts: first, 90% of midwives in the U.S. identify as white, non-Hispanic, and second, a great many of the mothers they care for are from minority, low-income populations.
"Recent research has come to light demonstrating better outcomes for patients with race concordant care," Buscemi says. "As it is, Black women are four to five times more likely to die of pregnancy-related complications even when controlled for education level and socioeconomic status.
"The scholarship is our commitment to diversifying the midwifery profession, which we believe can only improve outcomes for the women we care for," she adds.
The first recipient(s) of the new scholarship will be named in fall 2021, and every year starting in October, the UI Health Midwifery Practice intends to raise new funds for the next year's recipient(s).
"When Maddalena and Kathleen connected with us to spark this scholarship, we knew it aligned perfectly with the college's overarching vision to vigorously support and increase diversity, equity and inclusion initiatives that positively impact our students," says Steven George, UIC Nursing's assistant dean for advancement and member of the college's Equity and Inclusion Committee. "We need to be action-oriented in our approach, and our midwifery alumni are leading by example."
"We all precept UIC Nursing midwifery students; we see them, we get to know them and their struggles," says Harmon. "If money is the obstacle preventing more diversity in the program, we are able and eager to help with that."
Modified on December 10, 2020