UIC Nursing alum co-founds Black Nurses Matter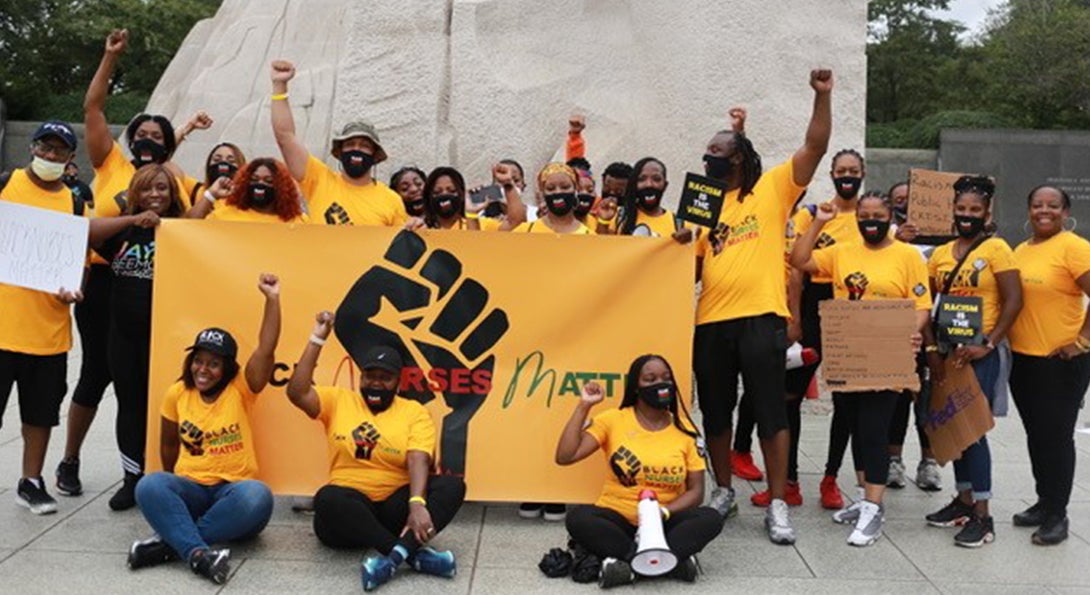 Nurses March is planned for Aug. 29 in Washington, D.C. Heading link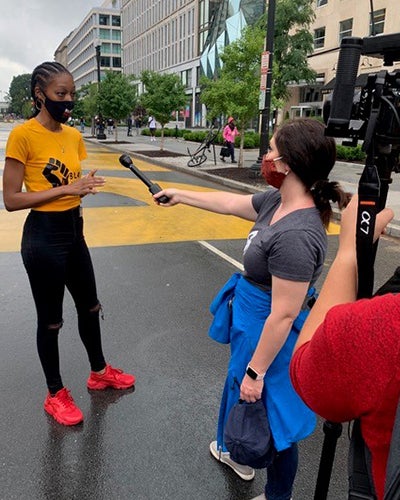 [UPDATED: Black Nurses Matter march took place Aug. 29 in Washington, D.C. Click here to see news coverage of the event.]
As Black Lives Matter protests swept the nation in the aftermath of the death of George Floyd, Alysha Hart, PhD '20, RN, knew she wanted to join in the fight for justice and equality, and she saw an opportunity bring a nurse's perspective to the cause.
She and three other nurses decided to found the 501(c)(3) nonprofit organization: Black Nurses Matter. The group's mission is to eliminate systemic and structural racism across the healthcare spectrum using patient advocacy, active resistance efforts, and networking and mentorship.
Black Nurses Matter is holding a Nurses March in Washington, D.C., on Aug. 29 and will also be part of the National Action Network and NAACP's Commitment March on Aug. 28, which will bring together Rev. Al Sharpton, Martin Luther King III and families of police brutality victims, among others.
To sign up, RSVP at www.BlackNursesMatter.org.
Black Nurses Matter is tapping into the moment: The social and racial injustice that leads to police brutality is also the root cause behind health disparities for minority communities, Hart says.
Hart first studied nursing as a high school student in the [now-defunct] Practical Nursing Program run by the Chicago Public School District. Her doctoral studies at UIC, supported by the Marguerite A. Dixon Scholarship Award, concluded with her dissertation on the experience of African American surrogate decision-makers for patients with dementia at end-of-life.
She co-founded Black Nurses Matter in May with three other nurses: Ebony Scott, RN, BSN, Erika Spencer, LPN, and Denise Cabell, RN, BSN.
"Within communities of people of color, we traditionally suffer more from health disparities, racism and oppression," Hart says. "We decided we needed to empower ourselves, and with like-minded nurses, to ultimately mitigate the impact of racism and oppression in nursing."
Hart said as a nurse practicing in home-based palliative care, she saw "pervasive gaps" in care of underrepresented minorities. She and the group's other founders believe one of the ways to address this is by broadening and improving the education of all nurses to care for diverse populations—to help them understand that their actions matter in equalizing the care provided to patients of all races.
"You can see this across the wellness spectrum and lifespan," she says. "There seems to be a disconnect between providers who don't understand underrepresented minorities; who don't understand the marginalized experience; and who are unaware of the historical, social, and the cultural needs of patients. That is what really perpetuates the disparities."
While the Nurses March is kickstarting the group's activities, Hart says she wants Black Nurses Matter to be "sustainable and ongoing." The group's next step will be to offer an evidence-based mentorship program in the fall.
You can follow Black Nurses Matter on Facebook and Instagram.
Modified on September 22, 2020