UIC Nursing alums honored at PNL 2022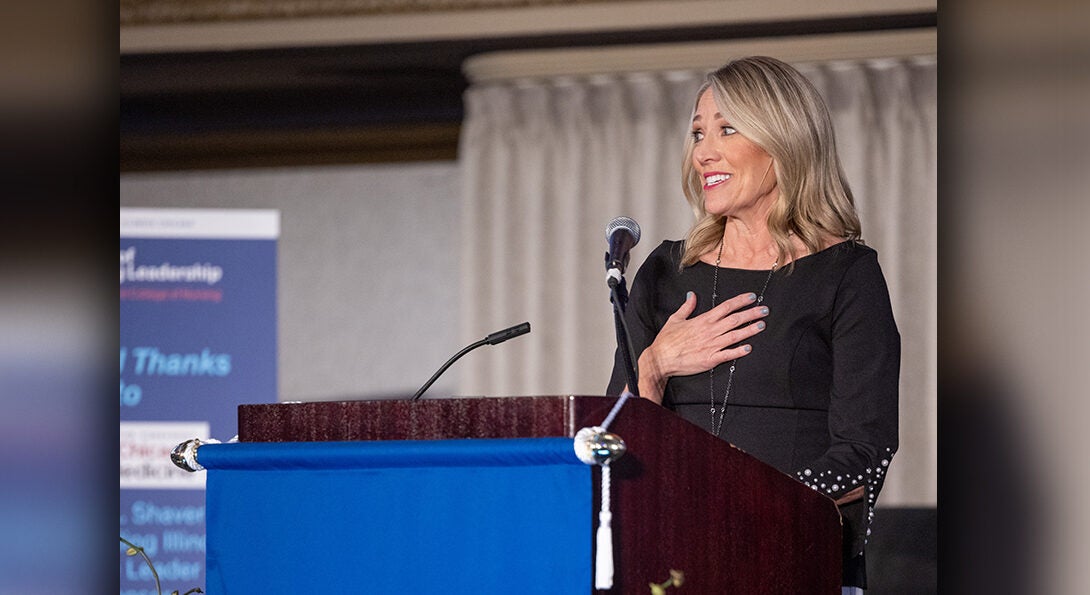 NIHR director, UIC Nursing alumna delivers keynote address Heading link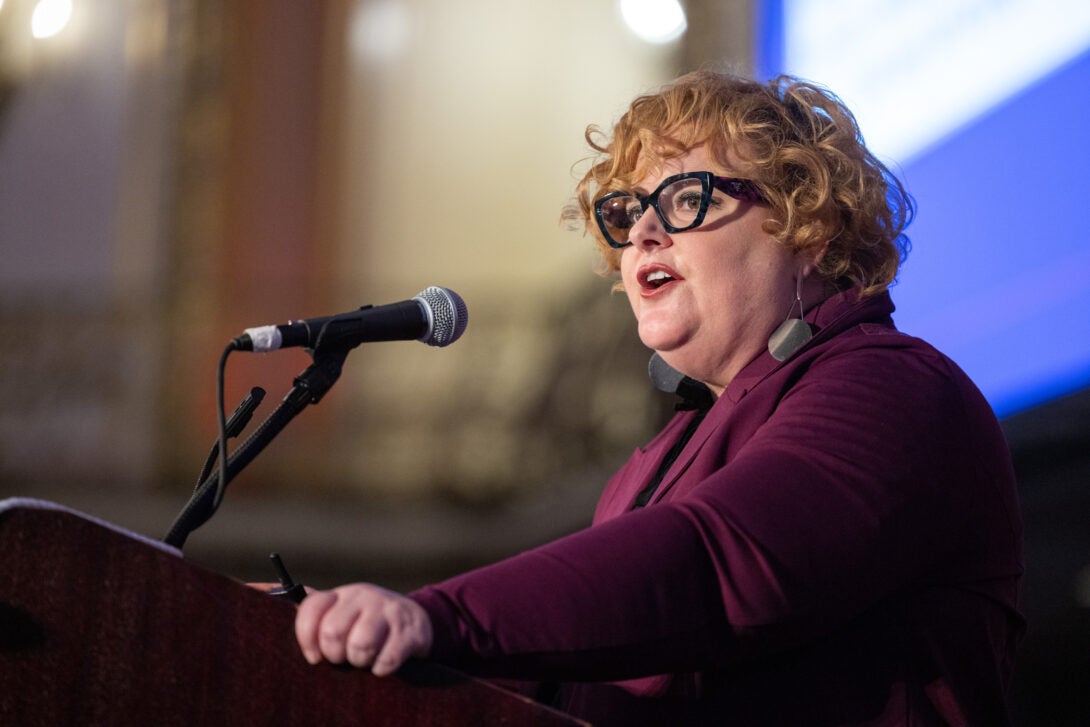 UIC Nursing alumna, NIHR Director Shannon Zenk delivered keynote address
Three UIC College of Nursing alumni were honored at the Power of Nursing Leadership event on Nov. 4.
In addition, alumna Shannon Zenk, PhD, MS '99, MPH, FAAN, director of the National Institute of Nursing Research, former Nursing Collegiate Professor at UIC Nursing, gave a keynote speech on health equity.
The Power of Nursing Leadership, hosted by the UIC College of Nursing, is in its 25th year and was held this year at the Hilton Chicago.
Joan L. Shaver Outstanding Illinois Nurse Leader Award
Susan Y. Swart, EdD, MS '05, RN, CAE, received the Joan L. Shaver Outstanding Illinois Nurse Leader award, given annually to an individual who has been highly influential in shaping quality health care in the state of Illinois.
Swart is the executive director of the American Nurses Association-Illinois and represents the voices of around 167,000 registered nurses in the state of Illinois.
Swart played an influential role in the Illinois Nurse Practice Acts of 2007 and 2017.
Her advocacy helped lead to full practice authority for nurse practitioners, clinical nurse specialists and certified nurse midwives in the most recent Nurse Practice Act. This means that qualified nurse practitioners can practice independently in Illinois without a written collaborative agreement with a physician.
The award is named after UIC College of Nursing Dean Emerita Joan Shaver, PhD, RN, FAAN, who established the Power of Nursing Leadership event in 1998. Shaver attended this year's event and received a plaque to thank her for her vision in creating the event.
SAGE Awards
The purpose of the SAGE Award is to spotlight nurses who mentor and support leadership of today while always looking for ways to mentor the nurse leaders of tomorrow.
This year's recipients were:
Susan Corbridge, PhD '09, APRN, FAANP, FCCP, FAAN, a UIC Nursing clinical professor emerita, and chief essentials program officer at the American Association of Colleges of Nursing.
Janice Phillips, PhD '93, RN, FAAN, director of Nursing Research and Health Equity at Rush University Medical Center.
Modified on November 16, 2022