UIC Nursing student selected for Fulbright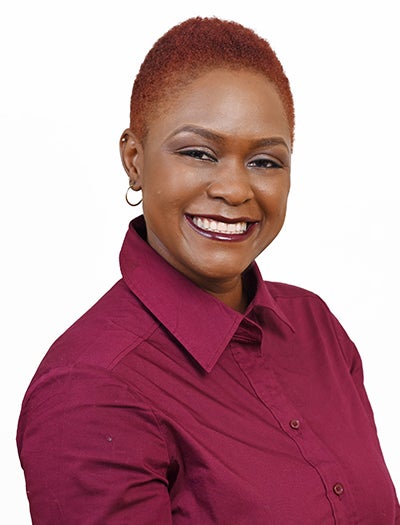 A UIC College of Nursing PhD student, Nanyombi Lubimbi, MS, RN, has been selected for a 2020-21 Fulbright U.S. Student Award in Rwanda. She is one of seven finalists selected from UIC for the program.
She'll study the Human Resources for Health Program, a cooperative, global effort on the part of health colleges – including UIC Nursing — to improve the health workforce of the country. Lubimbi will be looking at the factors that affect collaborative partnerships and sustain global health nursing leadership.
Lubimbi, who is originally from Uganda but moved to Maryland in 1993, previously served with the Human Resources for Health Program as the mentor to the director of nursing at a large teaching and referral institution. There, she helped implement initiatives to improve care – such as weekly leadership seminars, Team Based Learning for nursing students and daily change-of-shift bedside reports – and she'll be studying the sustainability of those as part of her Fulbright.
"After so much investment in the program, leading to gains in nursing education, leadership and practice, it's important to understand how to sustain those gains and to continue improving future health outcomes," she says. "Learning this will help maximize future efforts to improve nursing education, leadership and practice globally."
After four years in Rwanda, Lubimbi chose to pursue her PhD at UIC Nursing after getting to know the college through the program. Her supervisor was associate dean for global health Linda McCreary, PhD, RN, FAAN, who is now her faculty advisor.
"I chose UIC because I felt that I would be supported in my goal to become a global health nursing leader," Lubimbi said.
Lubimbi will complete her Fulbright in Kigali, as long as travel restrictions related to the COVID-19 pandemic allow. She will represent the country as a cultural ambassador while she is overseas, helping to enhance mutual understanding between Americans and the people in Rwanda.
Each year, the Fulbright Program sends more than 3,000 U.S. students, scholars, artists, and professionals overseas to live and learn in one of approximately 160 countries.
Modified on November 23, 2020