Weaver selected for AASM Dement Award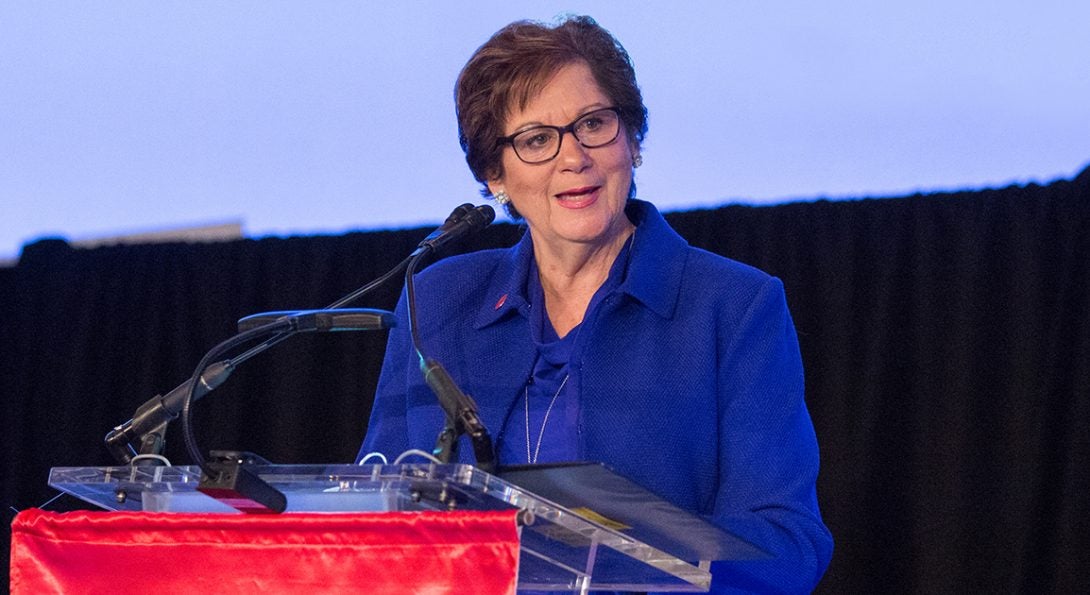 UIC College of Nursing Dean Terri Weaver will receive the 2021 William C. Dement Academic Achievement Award from the American Academy of Sleep Medicine. The award, which will be acknowledged during the plenary session at the Virtual SLEEP 2021 annual meeting on June 10, recognizes exceptional initiative and progress in the areas of sleep education and academic research.
Weaver has spent decades studying the effect of daytime sleepiness on daily behaviors and on assessing treatment outcomes. This work has been supported by multiple NIH grants, among other funding.
Her functional status measurement tool for sleep disorders, called "the Functional Outcomes of Sleep Questionnaire," has become the gold standard for evaluating the impact of treatments for sleep disorders to improve quality of life. It has been translated into 55 languages and used internationally in clinical trials.
The first nurse to serve on the AASM board of directors, Weaver paved the way for advanced practice providers to become more involved in the AASM, and her work on the AASM Foundation Development Council helped expand career development programs for sleep and circadian researchers.
"As a leader, educator and mentor, [Weaver] has helped shape the careers of countless nurses and sleep medicine professionals," says AASM's news release regarding the award.
Dean Weaver's research career has been honored with many accolades, including induction into the Sigma Theta Tau International Nurse Researcher Hall of Fame.
She is a fellow of the American Academy of Nursing, and in 2018, she was named to the first class of fellows of the American Thoracic Society. In February 2021, she was also named a fellow of the American Academy of Sleep Medicine.
Modified on March 19, 2021