Zenk named to International Nurse Researcher Hall of Fame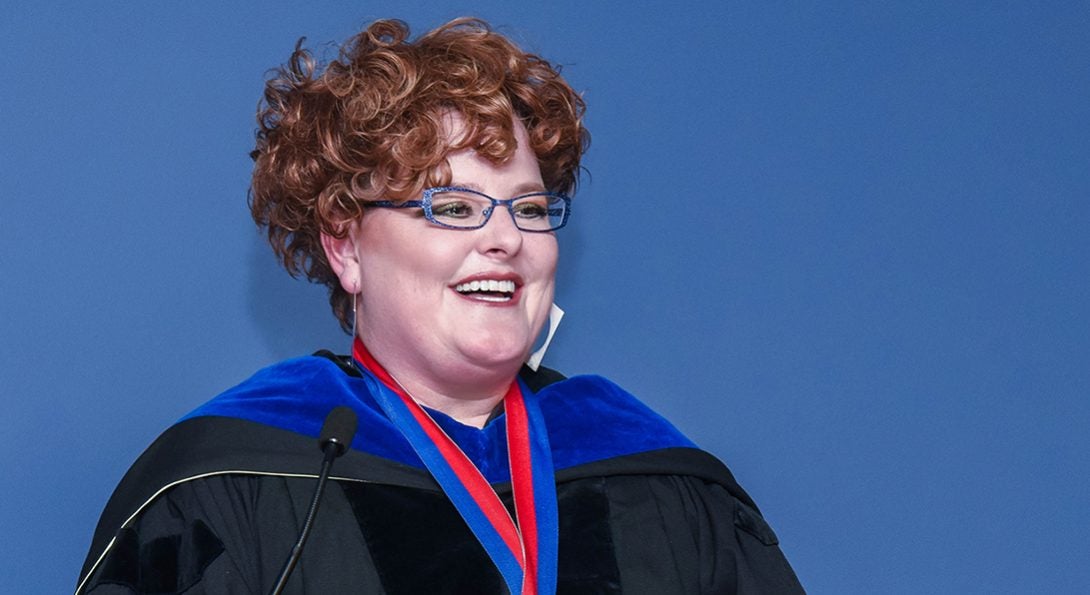 Nursing Collegiate Professor Shannon Zenk will be inducted into the International Nurse Researcher Hall of Fame, one of 23 elite nurse researchers from across the world in the 2019 class of inductees.
Created in 2010, the International Nurse Researcher Hall of Fame of Sigma Theta Tau International recognizes nurse scientists who have achieved significant and sustained national and international recognition and whose research has improved the profession and the people it serves.
"These Hall of Fame researchers have made highly substantive contributions to global health that will resonate for decades," says Sigma President Beth Baldwin Tigges, PhD, RN, PNP, BC.
Zenk, PhD, MS '99, MPH, RN, FAAN, is widely-recognized as a pioneer in food desert research, bringing national attention to the fact that low-income, segregated neighborhoods are often bereft of healthy food options. Her research has led to new policies to improve access to healthy foods, such as the federal Healthy Food Financing Initiative and new retailer stocking requirements under food stamp programs WIC and SNAP.
In two ongoing, nationwide projects, she's studying millions of Americans to identify how food, active living policies and environmental changes can improve the body weight and metabolic health of groups disproportionately affected by obesity.
As a Robert Wood Johnson Foundation Clinical Scholar, she's also partnering to tackle pharmacy deserts in Chicago.
"We are so proud of Shannon and pleased to see that her groundbreaking research is getting international recognition," says Dean Terri Weaver. "Her latest work makes innovative use of big data, leveraging electronic health records and minute-by-minute GPS monitoring to generate nationwide, longitudinal evidence of environmental contributions to obesity."
This year's inductees—representing Australia, Canada, Sweden and the United States—will be honored during a special session on July 27, where they will also participate in a moderated panel discussion.
Zenk joins four other of our college's faculty who are already part of the Nurse Researcher Hall of Fame: UIC Nursing Dean Terri Weaver, PhD, RN, FAAN, ATSF; associate dean for research Eileen Collins, PhD, RN, FAACVPR, FAAN, ATSF; Harriet H. Werley Endowed Chair in Nursing Research Carol Estwing Ferrans, PhD '85, MS '82, RN, FAAN; and Nursing Collegiate Professor Ardith Doorenbos, PhD, RN, FAAN.
Modified on December 18, 2019